➡️ Save 10% When You Subscribe 📦 Free Shipping On Orders $100+ ⬅️
recipes
Rice Krispie Treats
Published: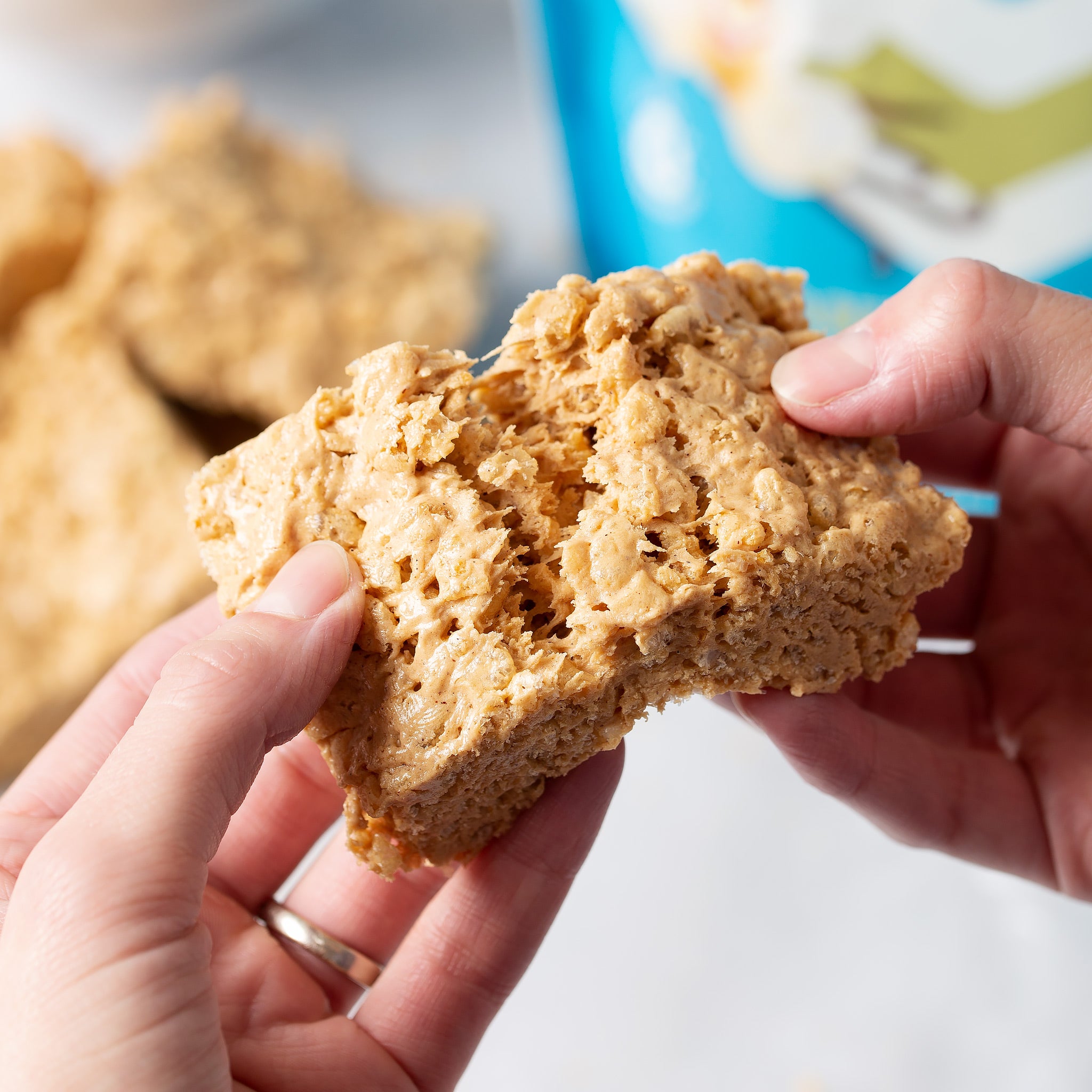 Up your snacking game with these rice krispie treats, they are super easy to make and have an added protein boost to keep you fuller for longer. 
⠀
You will need:⁠⠀⠀
3 cups rice crisp

cereal

1 scoop Vanilla Bean protein powder⁠
2/3 cup almond butter⠀⠀
1/2 cup raw honey
1 tablespoon cinnamon (optional!)⁠⠀⠀
Steps:⁠⠀⠀
1. In a microwavable bowl, mix together honey and almond butter (use the microwave for a few seconds so they fully mix together).⁠⠀⠀
2. Add cinnamon and protein powder and mix together.⁠⠀⠀
3. Add 1 cup of rice cereal at a time and mix in.⁠⠀⠀
4. Spread mixture in a shallow baking dish (about 8×8)⁠⠀⠀
5. Store the treats in the fridge and slice when you're ready to eat them. Enjoy!⠀
Feeling inspired? Check out our recipe for PB & Jelly Donuts or Avocado Chocolate Mousse.