➡️ Save 10% When You Subscribe 📦 Free Shipping On Orders $100+ ⬅️
recipes
Avocado Chocolate Mousse
Published: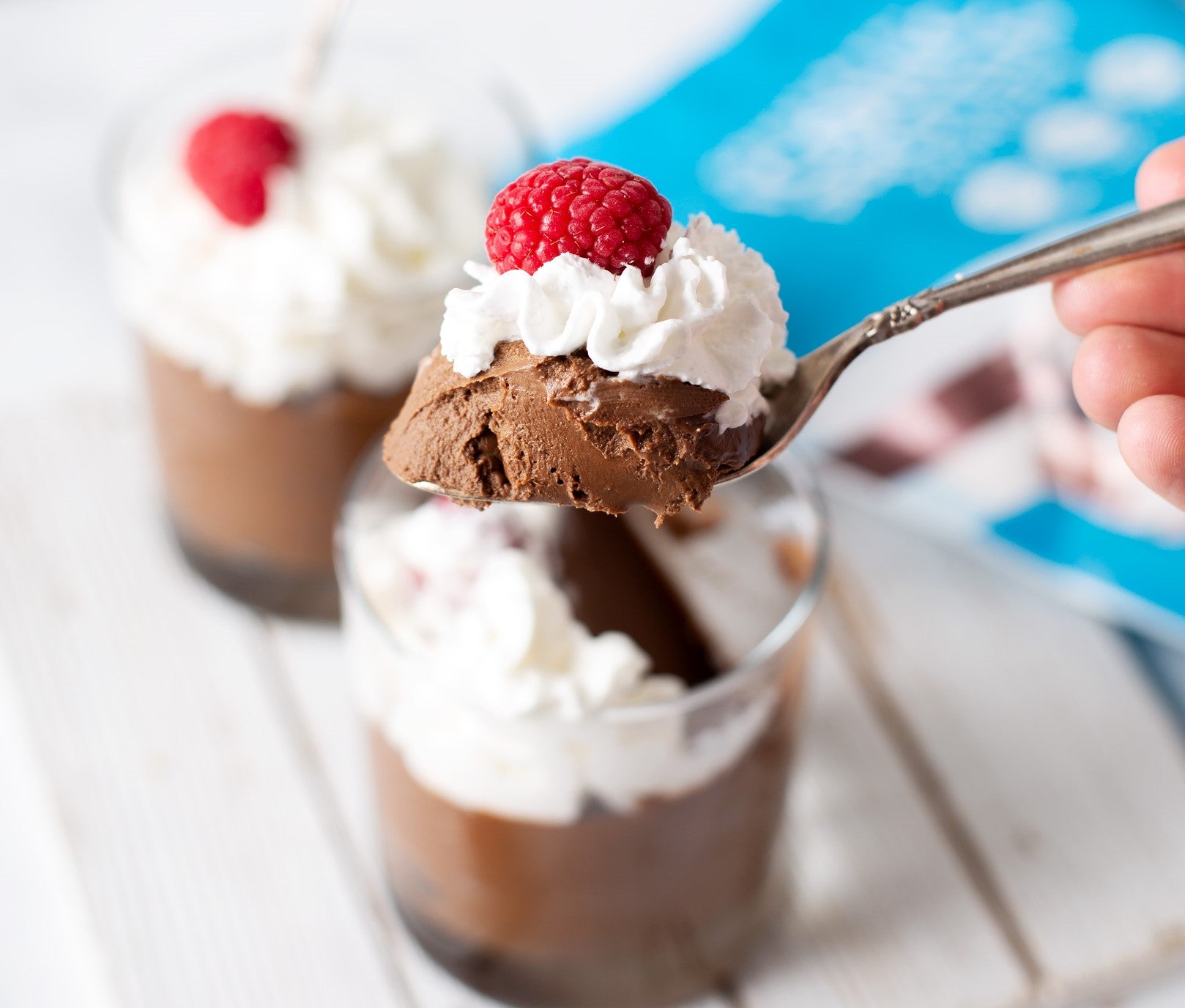 Give us indulgence but make it healthy. The avocado in these chocolate mousses give the texture an extra creaminess & the added protein keeps you fuller for longer.
This recipe makes 4 larger servings or 5 smaller ones.
⁠
Ingredients:⁠
- 1/2 cup chopped semisweet chocolate (at least 60% dark)⁠
- 2 large ripe avocados ⁠
- 3 tablespoons ICONIC Chocolate Truffle protein powder
- 1/4 cup almond milk
- 1 teaspoon pure vanilla extract
- 1/8 teaspoon kosher salt
- Optional: 1–3 teaspoons light agave nectar
⁠
Instructions:
1. Melt the chocolate, either in 15 second bursts in the microwave (stirring in between) or over a low heat on the stove. Take off heat once completely smooth ⁠

2. Scoop the avocados into a food processor & add the melted chocolate, protein powder, almond milk, vanilla extract, and salt. Blend until very smooth and creamy. Taste and add a few teaspoons of agave if additional sweetness is desired.⁠

3. Spoon into glasses & allow to cool in the fridge. Top with raspberries & cream 🤤⁠