➡️ Save 10% When You Subscribe 📦 Free Shipping On Orders $100+ ⬅️
recipes
Cinnamon Protein Cupcakes
Published: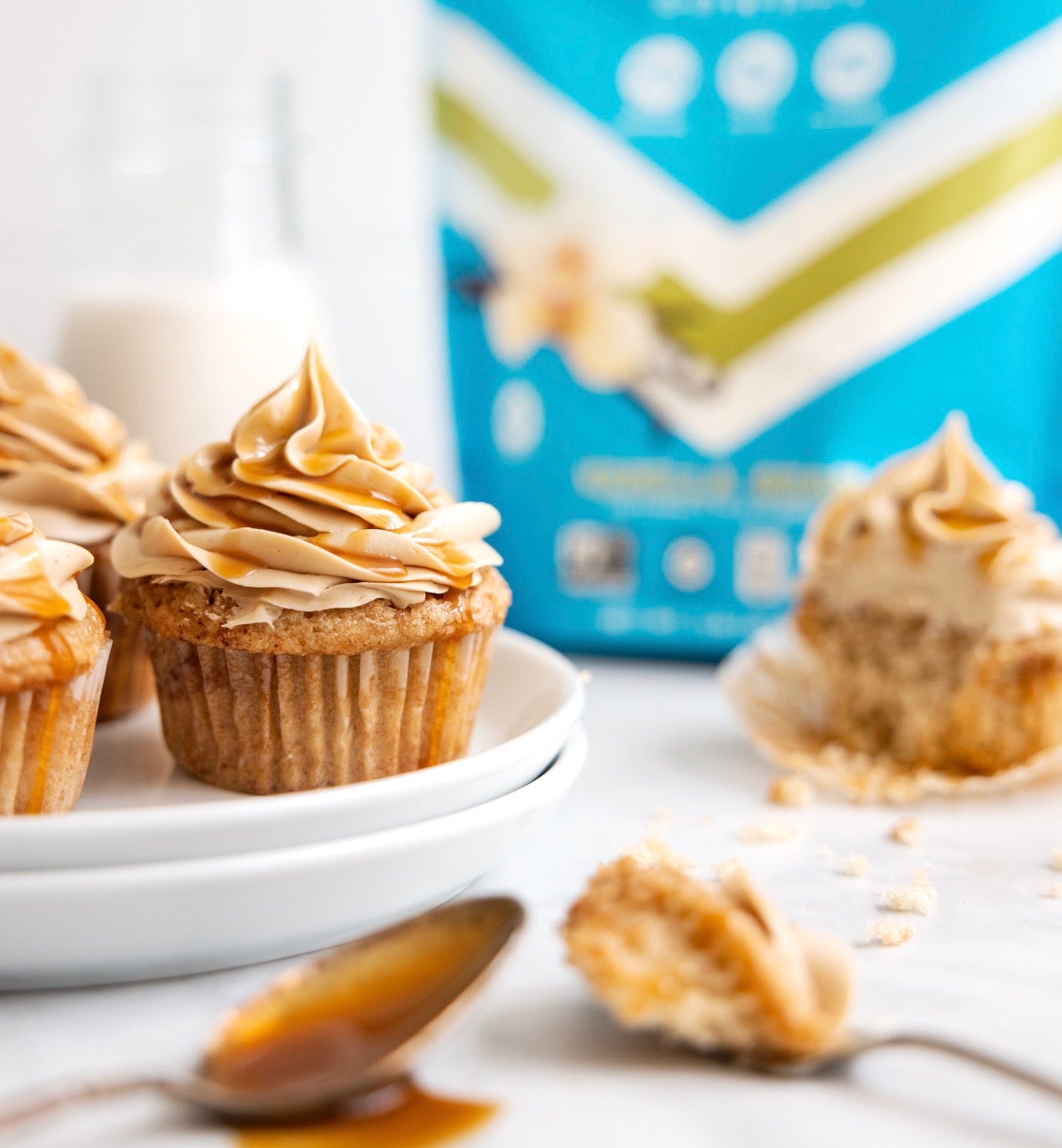 Cupcake:
2 scoops ICONIC Vanilla Bean Protein Powder
1/2 cup Oat Flour
1/4 cup Almond Flour
2 Tbsp Swerve Granular (or granulated sugar)
2 tsp Baking Powder
2 tsp Ground Cinnamon
1/4 tsp Kosher Salt (or 1/8 tsp table salt)
1 large Egg
1/2 cup Almond Milk (or your choice of milk)
1/4 cup Unsweetened Apple Sauce
Frosting:
1/2 cup Butter
1 cup Brown Sugar
1/3 cup Heavy Cream
1 tsp Vanilla Extract
2 cups Powdered Sugar
Instructions:
Preheat an oven to 350F and place 9 silicone baking cups on a baking sheet or spray a muffin tin with nonstick cooking spray.
Mix the dry ingredients for the muffins together in a large bowl. In a separate bowl, whisk together the egg, milk, and apple sauce together before adding to the dry ingredients. Stir the muffin batter until smooth.
Fill each baking cup 3/4 full with the muffin batter. Set aside.
Bake for 25-30 minutes until a toothpick or knife comes out clean. Transfer the muffins to a wire rack to cool.
Melt butter in sauce pan for frosting, once melted add brown sugar then heavy cream. Let it sit until it appears blended.
Move frosting mixture into a mixing bowl, add vanilla then beat powdered sugar in.
Mix until you get desired consistency.
Apply frosting to finished cupcake and add caramel drizzle.