➡️ Save 10% When You Subscribe 📦 Free Shipping On Orders $100+ ⬅️
recipes
Mocha Pumpkin Frappe
Published: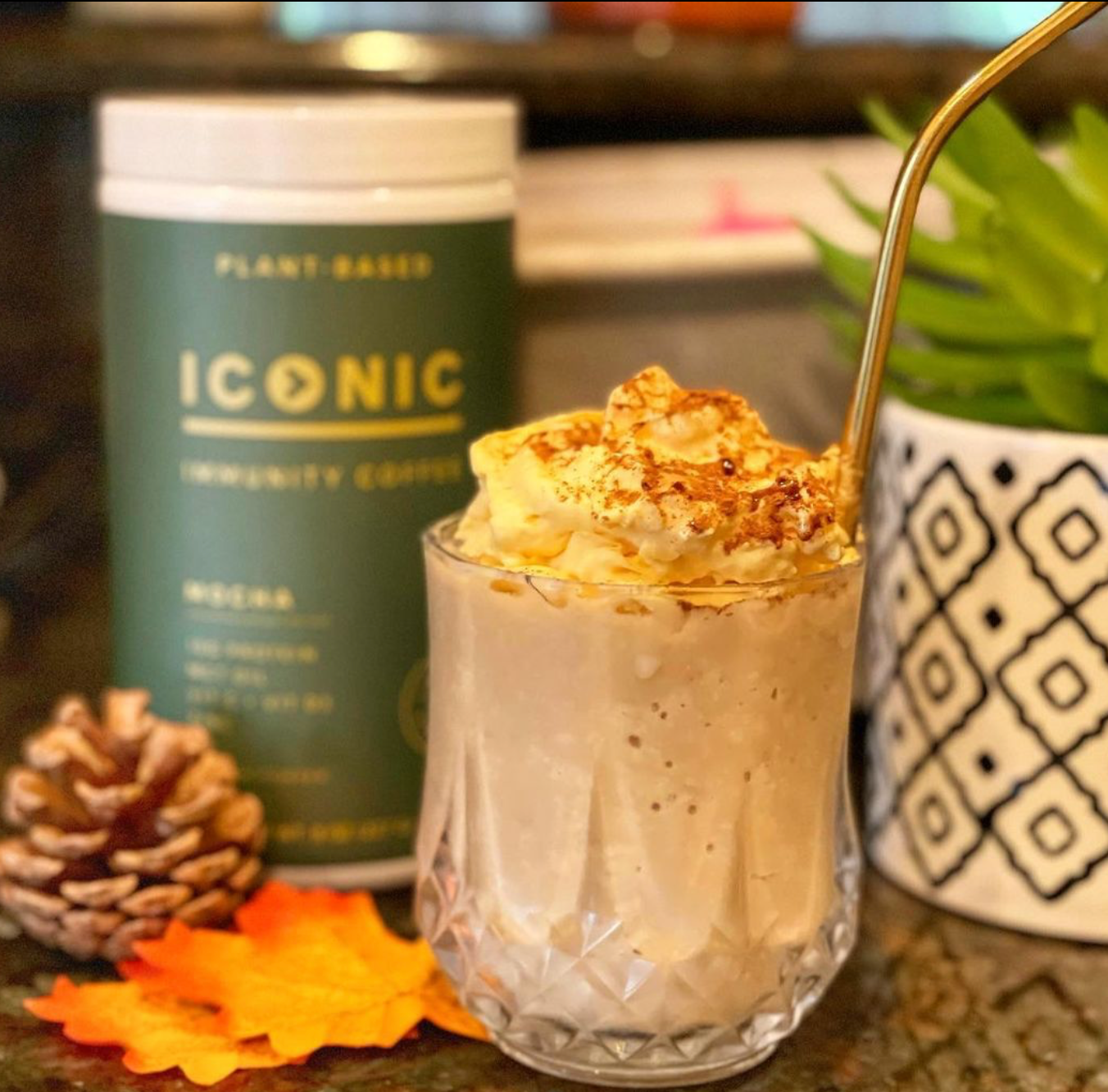 Don't worry, be frappe-y! 
Blend 8 ounces almond milk with 1 scoop of ICONIC Mocha immunity coffee.
Pour into ice cube molds and freeze completely. ⁠

Once frozen, take out of freezer and let sit for 10 minutes (make sure they don't melt!). ⁠

In blender, blend the cubes of coffee + 1/2 cup of almond milk + 1/4 cup pumpkin purée + powercreamer pumpkin creamer. Blend completely and pour into cup. ⁠
🔅Top with the pumpkin spice whipped cream from aldiusa and pumpkin pie spice and enjoy!
( #📷 @glutenfreegalpal )