➡️ Save 10% When You Subscribe 📦 Free Shipping On Orders $100+ ⬅️
recipes
Chocolate Truffle Protein Cookie Recipe
Published: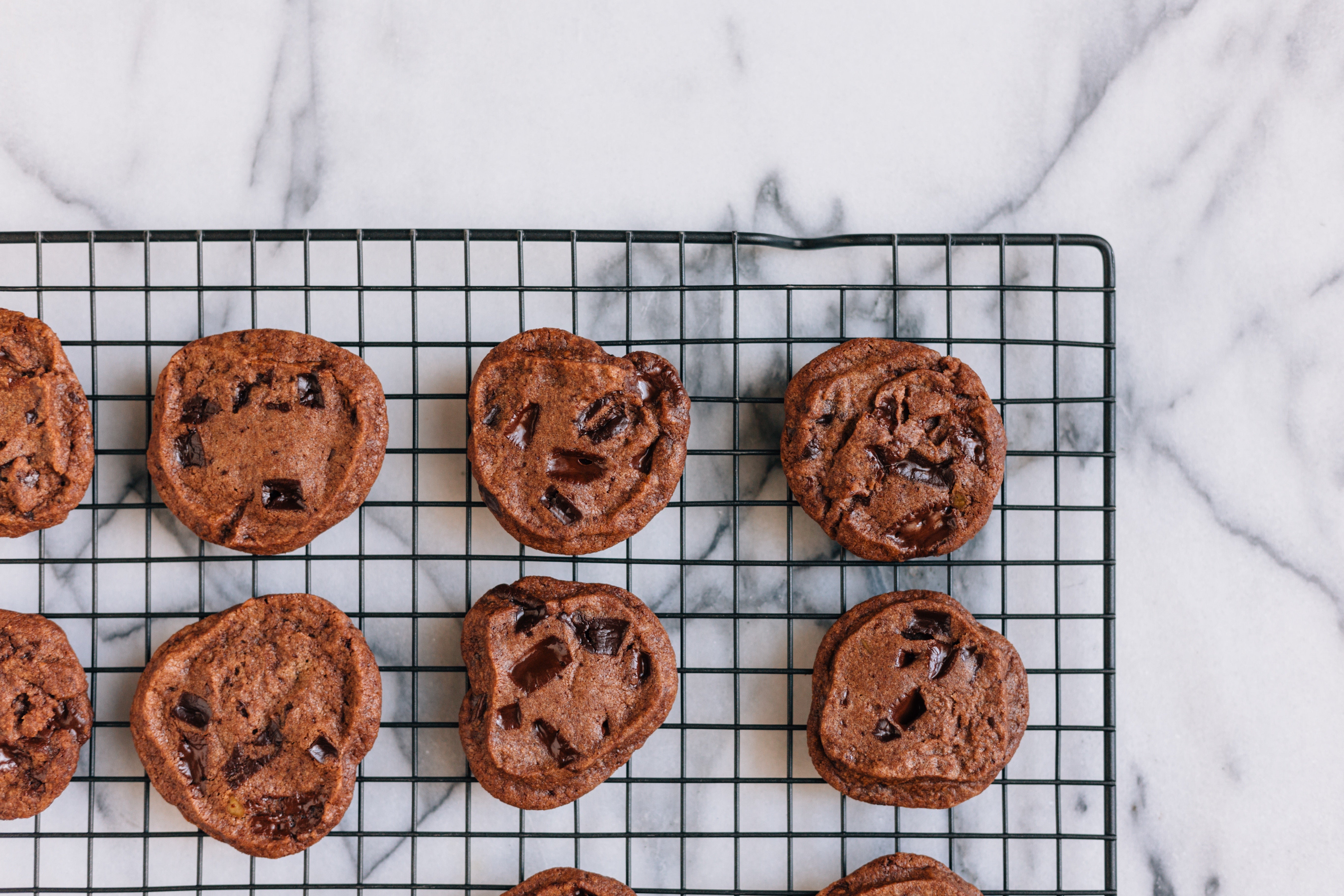 Protein powder isn't only meant for adding to beverages or smoothies. Did you know it can be a delicious and nutrition addition to your favorite baked goods as well? Try out these insanely indulgent (yet equally as healthy) Chocolate Protein Cookies made with ICONIC Chocolate Truffle Protein Powder!
Ingredients:
1/2 c ICONIC Chocolate Truffle Protein Powder
1/2 c Coconut sugar
2 tbs Cacao powder
Dash of sea salt
2 Eggs
1 cup Almond butter
1/2 c Dark chocolate chips (optional)
Instructions:
1. Preheat oven to 350 degrees and line a baking sheet with parchment paper.
2. Add the protein powder, cacao powder, coconut sugar, and dash of sea salt to a large mixing bowl and stir until fully combined. 
3. In a separate small bowl, whisk the eggs. Next, Add the almond butter and whisk the two together. 
4. Add the wet ingredients to the dry mixture and stir until the mixture forms into a thick batter. If using, add the chocolate chips and stir together. 
5. Scoop the cookie dough in balls and flatten them with a fork onto the baking sheet.
6. Bake the cookies for 10-12 minutes, let cool, and enjoy!