➡️ Save 10% When You Subscribe 📦 Free Shipping On Orders $100+ ⬅️
recipes
Whipped Protein Coffee (AKA Dalgona Coffee)
Published: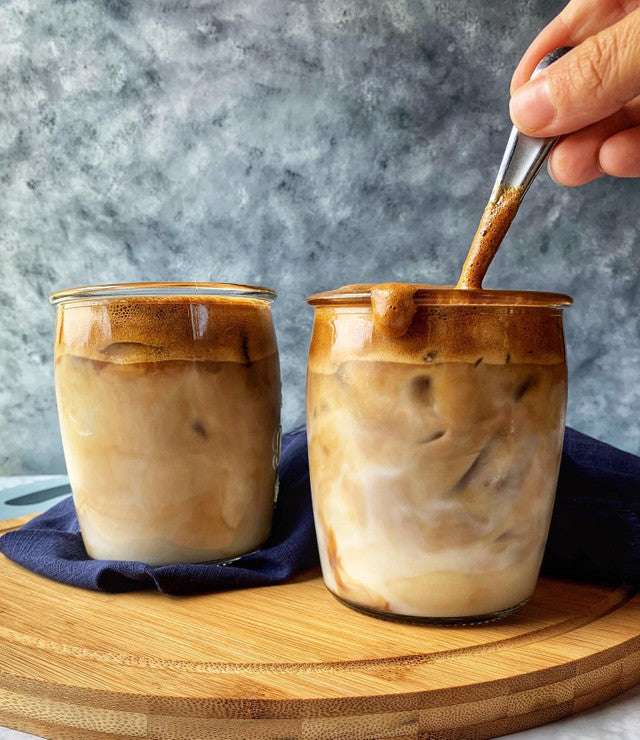 If you've been anywhere near TikTok or Instagram the last few months, you would have seen the trend for Whipped Coffee AKA Dalgona coffee. Is it worth the hype? Only one way to find out!
Our foodie friend @rachelshealthyplate made this protein whipped coffee that was too good to not share.
You will need:
2 tbsp. granulated sugar
2 tbsp. instant coffee
2 tbsp. cold water
Ice, for serving
How to make the whipped coffee:
In a bowl, combine sugar, coffee, and water. Using a hand mixer or a whisk, vigorously whisk until mixture turns smooth and shiny, then continue whisking until it thickens and holds its shape. (If whisking by hand, it will take up to 12 minutes)
Fill a glass most of the way full with the ice and ICONIC, then dollop and swirl the whipped coffee on top, some like to drink it as is, and some like to mix. Enjoy!