➡️ Save 10% When You Subscribe 📦 Free Shipping On Orders $100+ ⬅️
recipes
Pumpkin Spice Protein Bar
Published: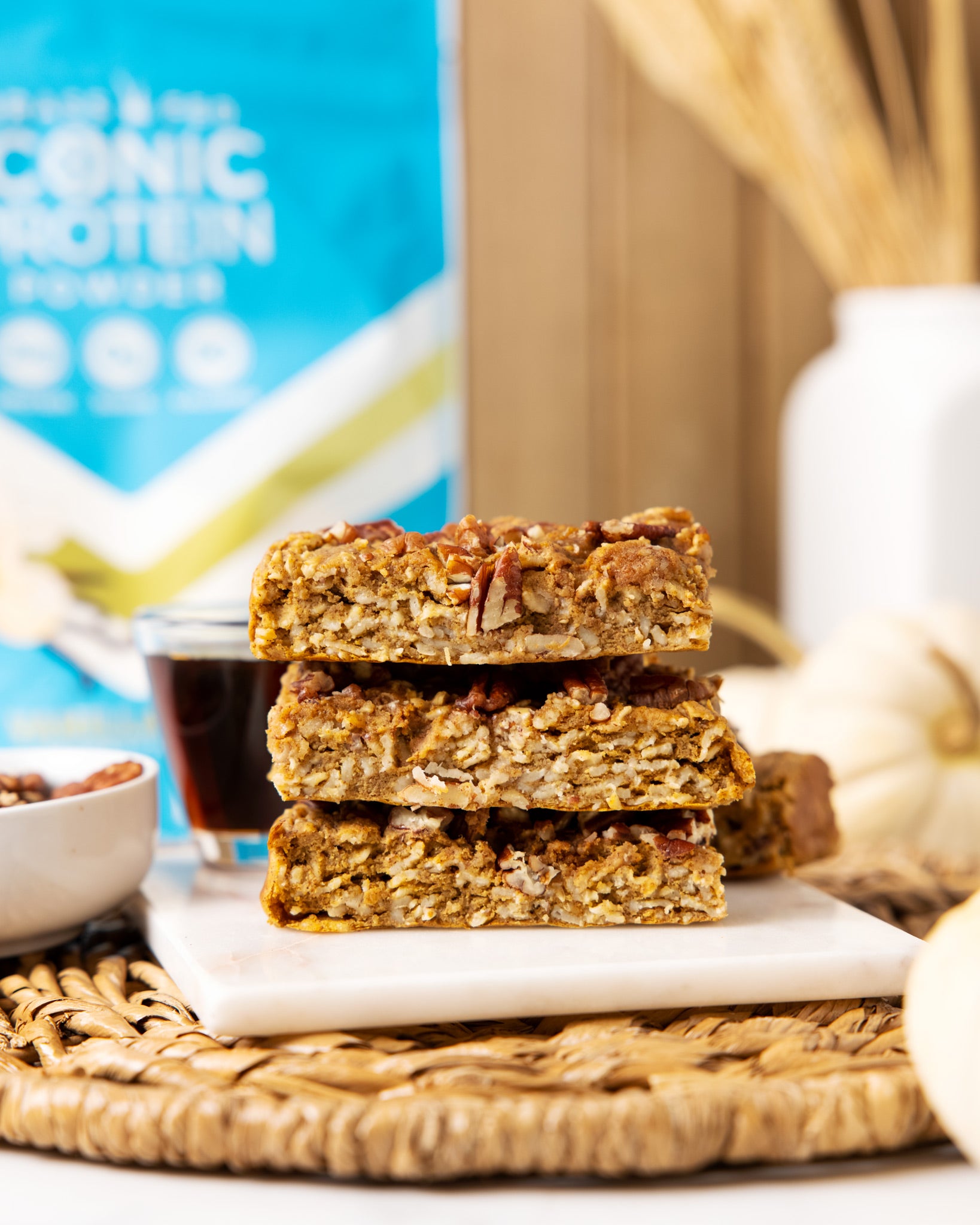 1 1/2 cups Pumpkin
3/4 cup Egg Whites
3 tablespoons Pure Maple Syrup
1 teaspoon Pure Vanilla Extract
1/4 cup Vanilla ICONIC Protein Powder
1/2 cup Truvia (or any sweetener of choice)
1 tablespoon Pumpkin Spice (add more if you'd like)
1 cup Oats
1/3 cup Pecans (chopped)
Directions:
Preheat your oven to 350°F and line an 8x8 pan with parchment paper, spraying with cooking spray.
In a large bowl, stir together the pumpkin, egg whites, maple syrup and vanilla extract
In a medium bowl, stir together the protein powder, truvia, and pumpkin pie spice.
Add the protein powder into the mixture, along with the quick oats and stir until well combined.
Pour the batter into the prepared pan and smooth out evenly. Sprinkle with chopped pecans and drizzle with maple syrup.
Bake until the center feels set and pulls away from the side, about 35-40 minutes.
Let cool completely at room temperature and slice into bars and serve!