➡️ Save 10% When You Subscribe 📦 Free Shipping On Orders $100+ ⬅️
recipes
Protein Chocolate Truffles
Published: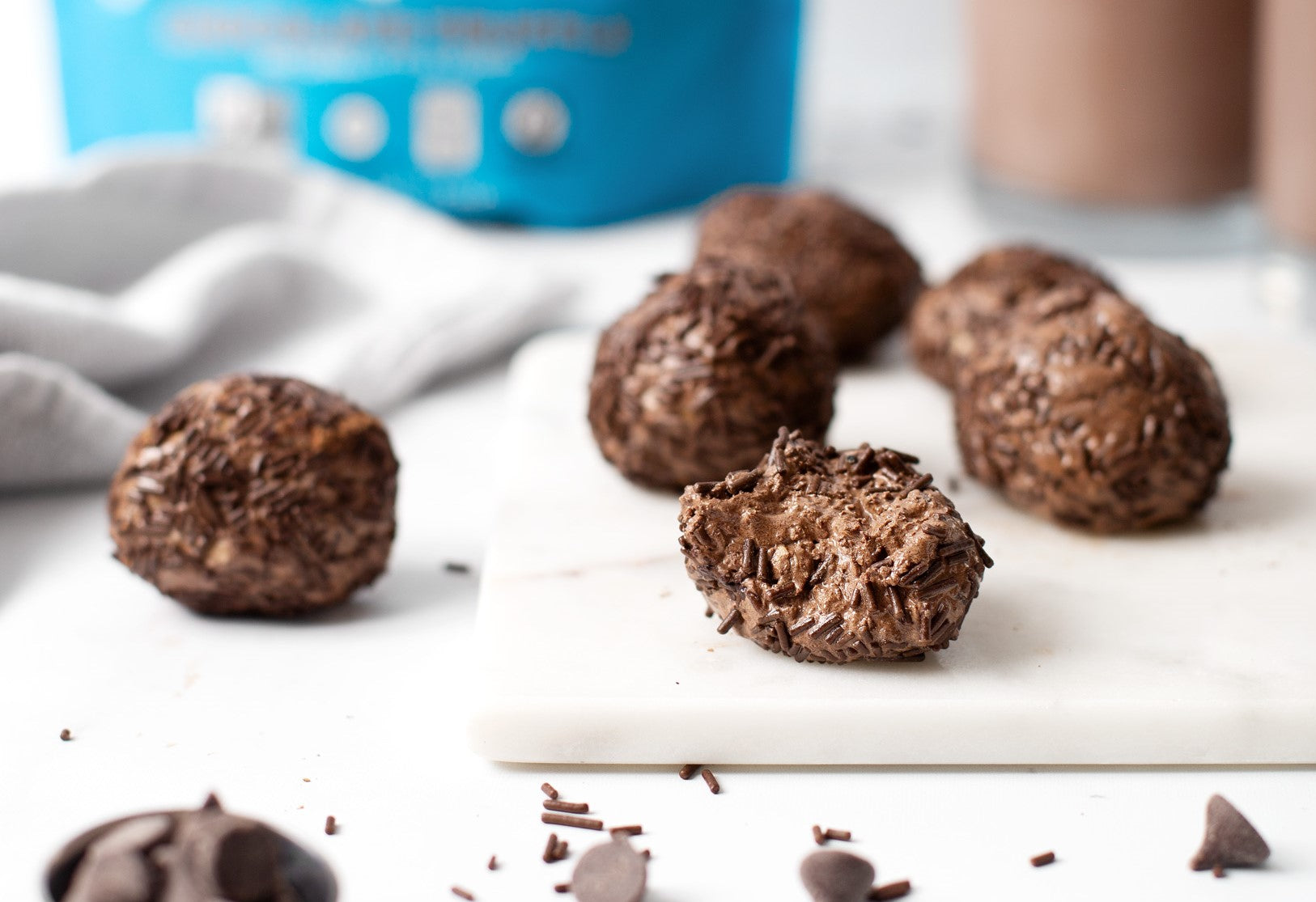 These are SUPER easy treats to make and are a great alternative to sugar filled candy. They make 6 and can be made in minutes! 
Ingredients:
1/2 cup rolled oats
1/2 cup ICONIC Chocolate Truffle protein powder
1/4 cup cocoa powder
1/4 cup melted coconut oil
2 tbsp coconut sugar
Steps:
1. Add all the ingredients to a food processor (if you don't have one you can also mix thoroughly by hand).
2. Roll into 6 balls, leave in the fridge for at least 30 minutes
3. Enjoy!