➡️ Save 10% When You Subscribe 📦 Free Shipping On Orders $100+ ⬅️
recipes
Immunity Boosting Smoothie Bowl
Published: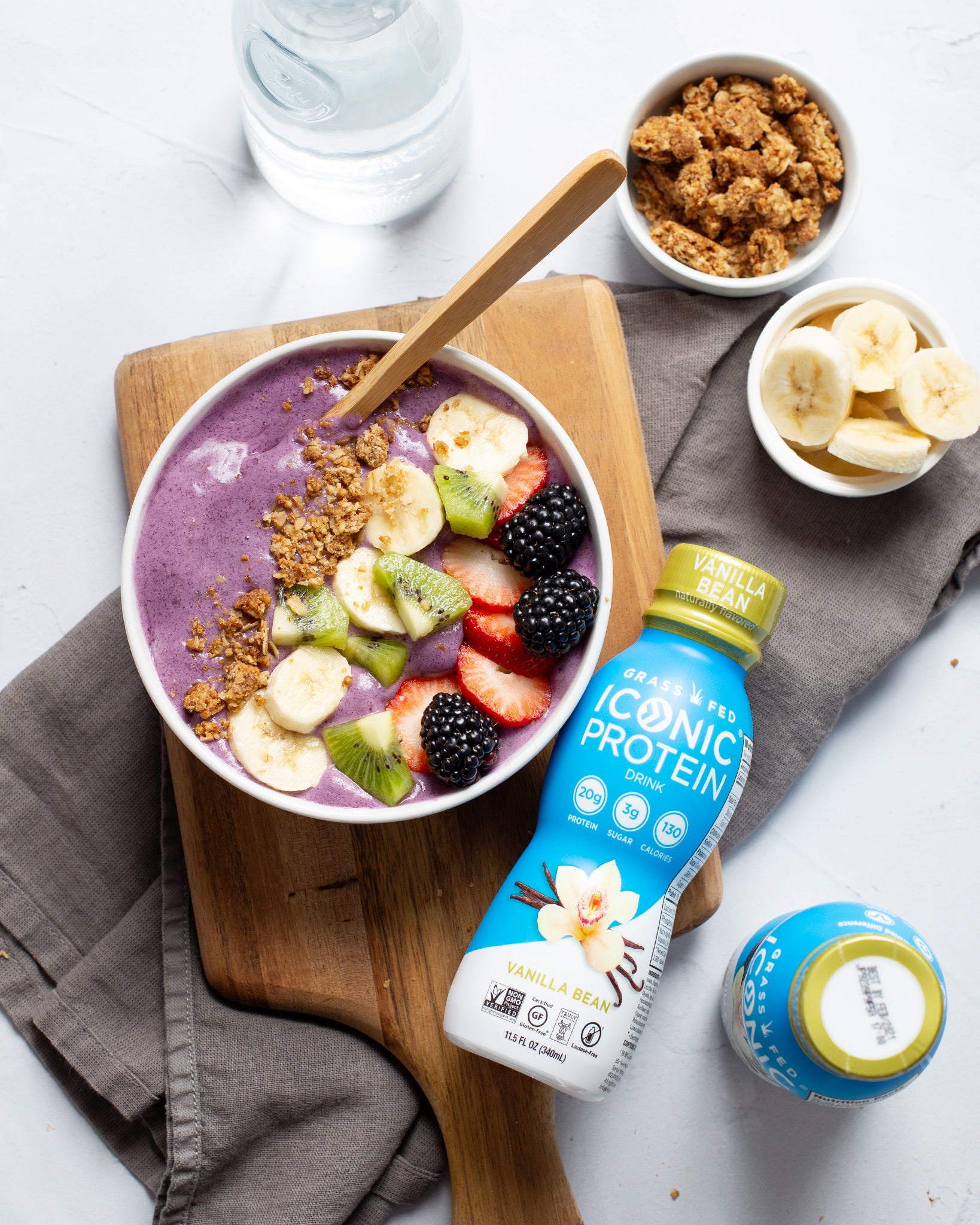 We can always do with a little immunity boost, this smoothie bowl is packed full of antioxidants and tastes great! Plus, it can be made in just a few minutes.
You will need:
- 1 frozen banana
- A handful of frozen acai berries
- 1 ICONIC Vanilla Bean protein drink
Steps:
1. Blend together and top with favorite toppings!