➡️ Save 10% When You Subscribe 📦 Free Shipping On Orders $100+ ⬅️
recipes
Double Shot Pumpkin Spice Whipped Coffee
Published: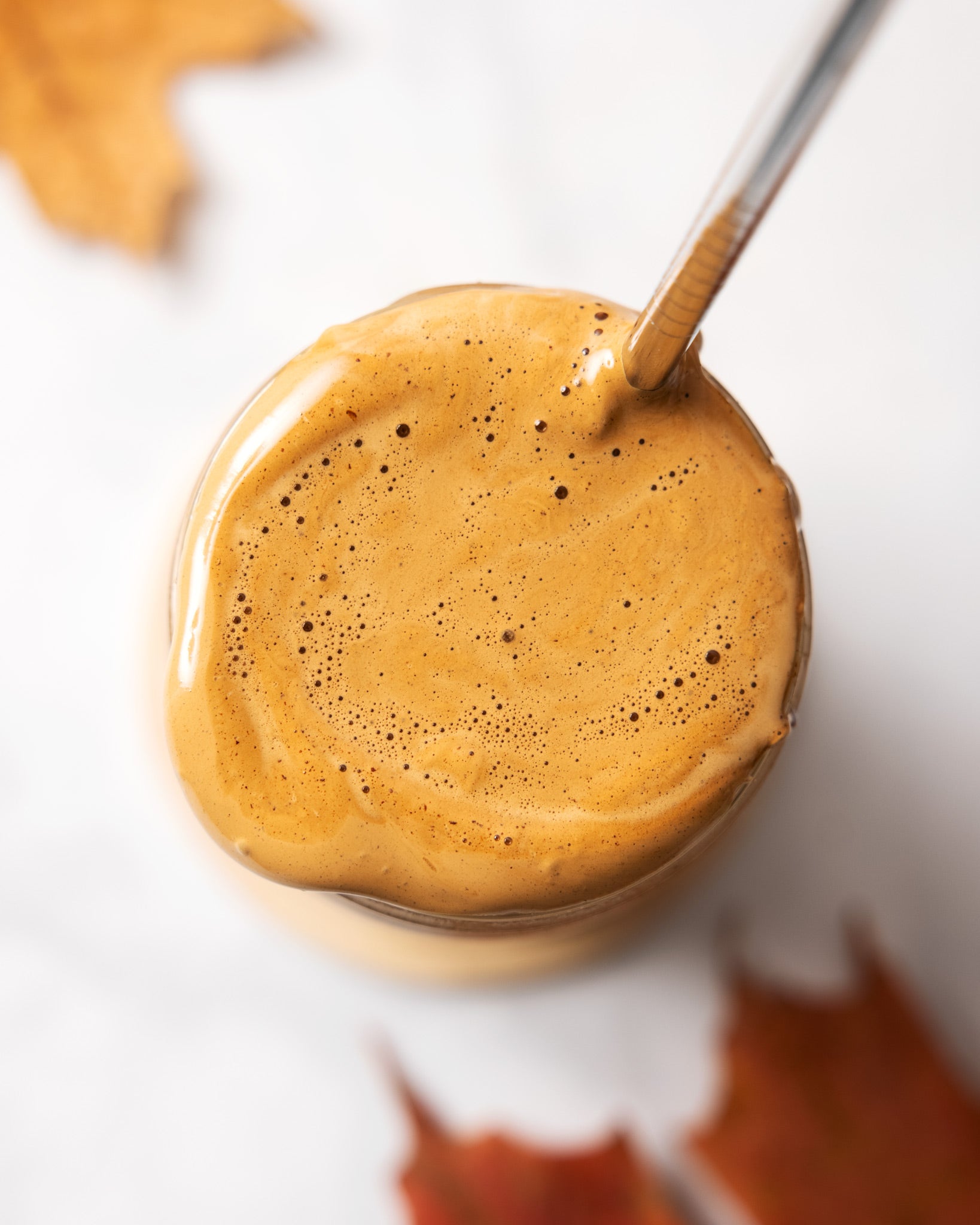 Recipe:
2 tablespoons instant coffee
2 tablespoons boiling water
1 teaspoon vanilla extract
2 tablespoons granulated sugar
1/2 teaspoon pumpkin spice
2 cups ice
2 cups ICONIC Cafe Latte 
Steps:
In a medium bowl, combine instant coffee, sugar, boiling water, pumpkin spice, and vanilla extract.
Mix with a hand mixer until light in color and soft peaks form, about 2 minutes.
Place one cup of ice and one cup of ICONIC in 2 coffee mugs.
Divide the whipped coffee between the two mugs. 
Stir to combine the whipped coffee and ICONIC Cafe Latte.