➡️ Save 10% When You Subscribe 📦 Free Shipping On Orders $100+ ⬅️
recipes
Chocolate & Peanut Butter Protein Balls
Published: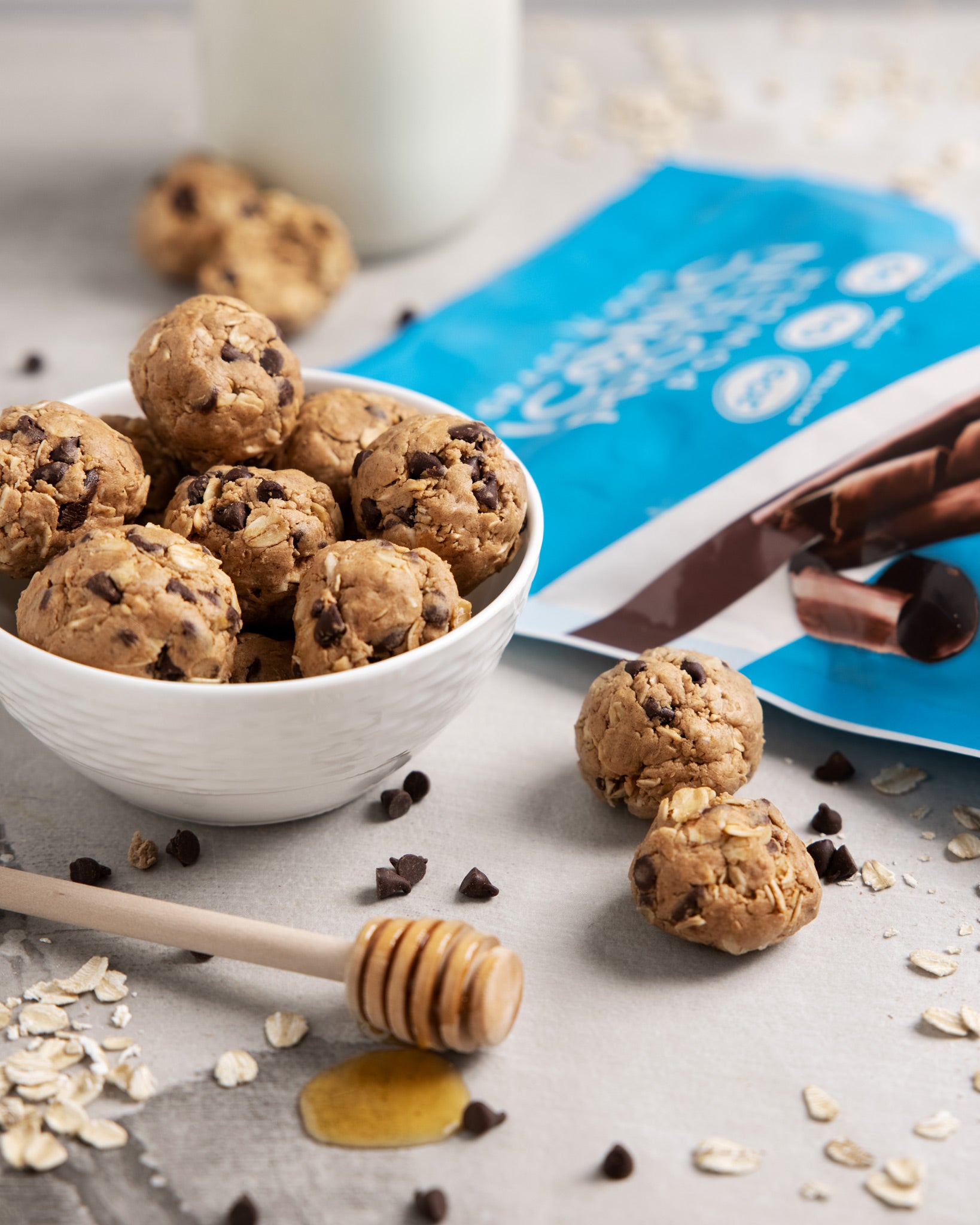 You will need:
1 cup of old fashioned rolled oats
1/4 cup mini chocolate chips
1 scoop ICONIC Chocolate Truffle protein powder
1/2 cup peanut butter
3 tablespoons honey
3 teaspoons water
Steps
Add all of the ingredients to a medium sized bowl. Use a wooden spoon, large spoon, or spatula to mix everything together. If too dry, add an additional teaspoon or two of water to the "dough."
Roll into 1-1 ½ inch size balls.
Place the balls on a small baking sheet or large plate lined with wax paper. Place the plate in the refrigerator to chill for 20 minutes. Transfer the balls to an airtight container and store in the fridge or freezer.
Enjoy!