➡️ Save 10% When You Subscribe 📦 Free Shipping On Orders $100+ ⬅️
recipes
Cafe Latte Cloud Cookies
Published: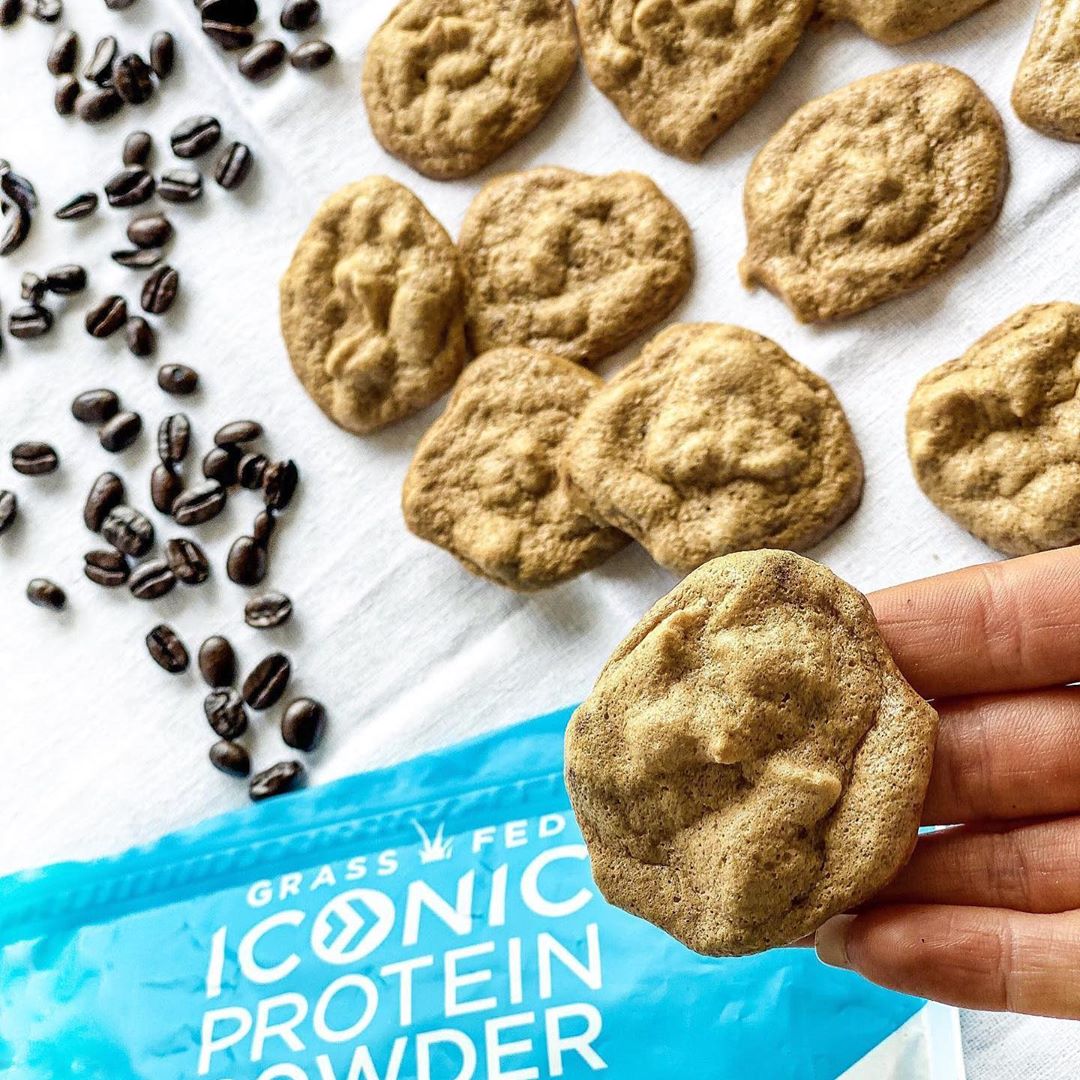 We are obsessed with these Cafe Latte Cloud Cookies from our foodie friend Selina! Check her out here.
Ingredients:
2 large egg whites

1/4-13 cup granulated sugar alternative
1 tablespoon Iconic Cafe Latte protein powder
1/2 tablespoon instant coffee granules
1 teaspoon vanilla
1/4 teaspoon cream of tartar
1/4 teaspoon salt
Directions:
Preheat the oven to 250 F. Line 2 cookie sheets with parchment paper.

Add the egg whites, cream of tartar and salt in a large mixing bowl. Using electric beaters or an electric stand mixer, whisk the egg whites on high speed for about 5 minutes.
Add the sugar a tablespoon at a time while beating continuously on medium-high speed until the meringue has stiff peaks after 10-12 minutes.
Fold in the protein powder, coffee, and vanilla until mixed with a spatula.
If you don't have a pastry bag, use a large Ziploc bag and cut a small corner of the bag. Transfer the meringue from the mixing bowl into the Ziploc or bag.
Pipe around 1-2" sized circles or meringue on to lined cookie sheet.
Bake the meringues for 1 1/2 to 2 hours. The cookies will feel barely dry on the outside, and will still be soft in the middle.
Allow to cool 1-2 hours after done baking. 
Enjoy!