➡️ Save 10% When You Subscribe 📦 Free Shipping On Orders $100+ ⬅️
recipes
10 WFH Meal Prep Recipes
Published: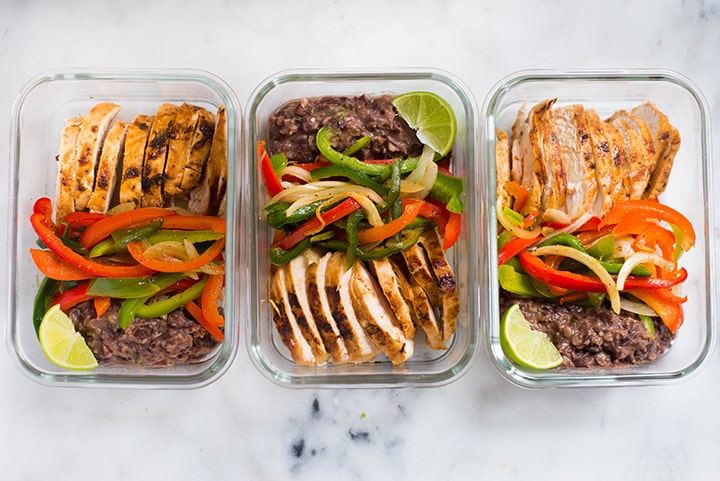 A lot of us are working from home and practicing social distancing. Those perfectly crafted portions all over your social media? That could be YOU! The time is now! If now isn't the best time to brush up on your meal prep skills, then we don't know when is. We'll see you at #mealprepsunday
Top 10 Meal Prep Heroes:
Honey Sriracha Glazed Meatballs from Kelly @eatyourselfskinny
You can't go wrong with delicious flavors like Sriracha, soy sauce, ginger, honey, and garlic all drizzled over baked (yes baked!) turkey meatballs. The best part is this whole meal takes less than 30 minutes from start to finish which means you can have a quick, easy and healthy dinner in little to no time at all! Check out recipe.

Greek Couscous Salad from Chelsea @chelseasmessyapron
Chelsea says 'If I have a meal prepared in advance, it is much easier to avoid snacking, treats, or other unhealthy food. If I'm prepared, it's much easier to stick to my goals and eat healthier." A delicious and healthy Greek couscous salad that everyone will go crazy for. Check out the recipe.
Chickpea & Cauliflower Curry from Cassie @wholefully
Cassie is the founder and CEO of Wholefully. She's a home cook and wellness junkie with a love of all things healthy living. This Chickpea and Cauliflower Curry is packed with exotic flavor, but only takes about 20 minutes to come together from start to finish. Check out the recipe.
Southwest Chicken Burrito Bowls from @jar.of.lemons
These Meal Prep Chicken Burrito Bowls (southwest edition) are pretty easy to make! They're gluten-free and only take about 30 minutes to put together.  Check out this recipe.
Sesame Noodle Bowls from Lindsay @pinchofyum
Sometimes you just need to really look forward to your lunch, and sometimes = always. This recipe is incredibly easy, which, as you know, is kind of the only way I do meal prep. Check out this recipe.
Chicken Fajitas by Lacey @laceybaier
This Healthy Chicken Fajitas Meal Prep includes healthy chicken fajitas with fresh fajita veggies and the most amazing spicy black beans. This is a low carb, high protein, and high fiber meal prep you're gonna love. Bonus: this chicken meal prep is just 455 calories and is a great meal prep on a budget since each serving costs just $3.37! Check out this recipe.
Healthy Turkey  Chili by Erin @wellplated
It's packed with lean protein and veggies, can be a spicy turkey chili if you like (or not spicy if that's your family's preference). This recipe is classic in flavor, thick in texture, and ready for any and all of your favorite chili toppings. Check out this recipe.
Greek Chicken Quinoa Bowls with Sarah at Whole & Heavenly Oven
Make dinner way in advance with these meal prep Greek-style chicken quinoa bowls! So quick to throw together and packed full of healthy Greek goodness. Check out this recipe.
Chicken Shawarma & Sweet Potato Bowls by Tieghan @halfbakedharvest
These bowls have texture, layers of flavor, and SO much color. Hello, shawarma chicken, sweet potato fries, garlic tahini yogurt, couscous, avocado and goat cheese. Yup, dinner (or lunch) perfection! Check out this recipe.
Thai Coconut & Peanut Quinoa Bowls by Lee at Fit Foodie Finds
A Thai Coconut Quinoa Bowl recipe that's a vegetarian's delight! They're made with roasted veggies, a delicious slaw, homemade coconut quinoa, and a yummy peanut sauce. Check out this recipe.
Want more inspo? Check out our recipe blog.