➡️ Save 10% When You Subscribe 📦 Free Shipping On Orders $100+ ⬅️
news
When Hunger Strikes, Strike Back With These Snacks
Published: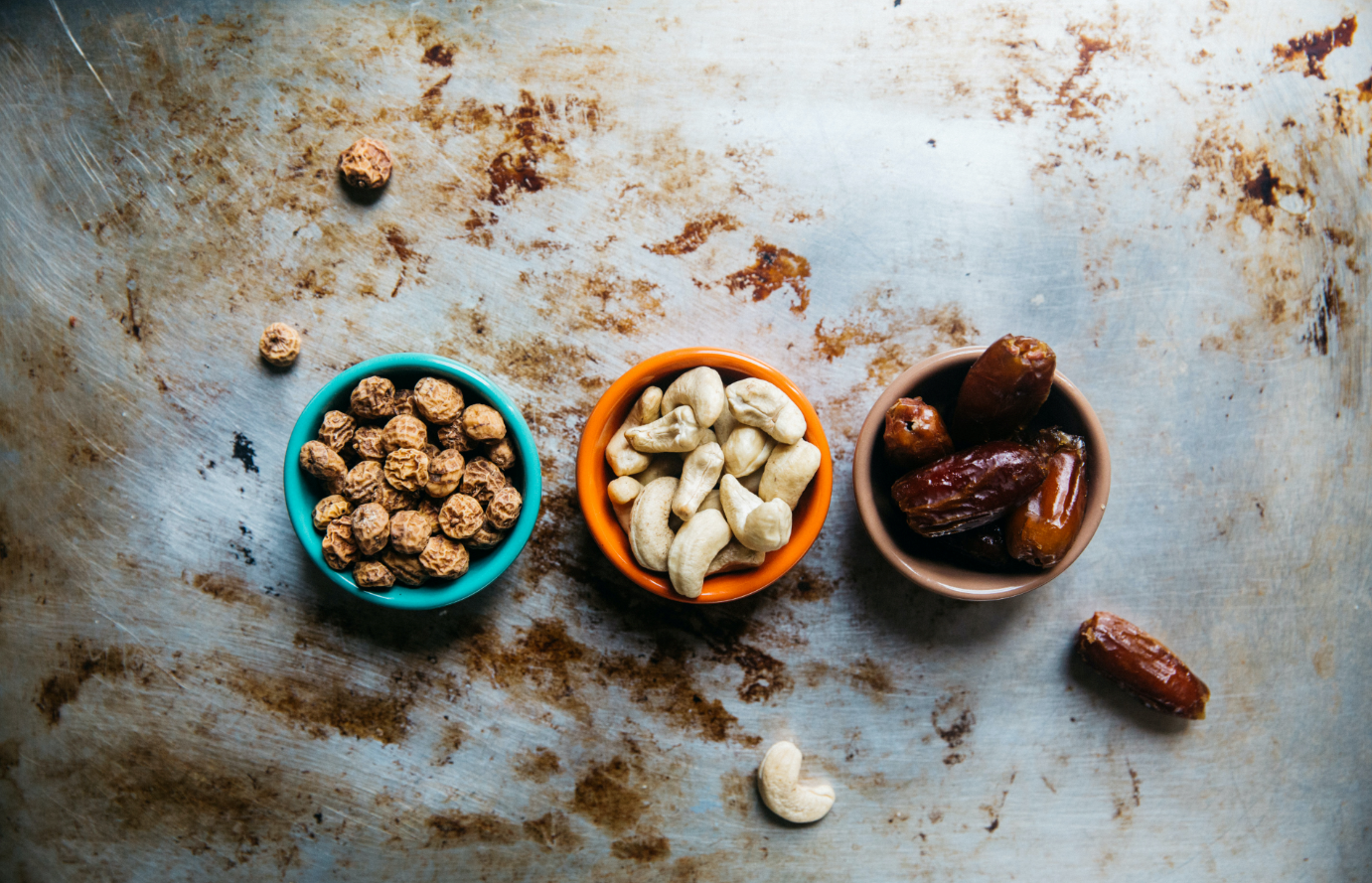 It happens to the best of us. Even if you're a master meal prepper, some days you're just extra hungry. And when those telltale pangs start up in your stomach, it's tempting to grab the closest, fastest thing you can find. We get it. We're all busy, and sometimes you just can't be bothered to put together a healthy snack to get you through 'til dinner.
That's why we're into planning ahead. With a little advance thought, you can keep some super simple (but delish) grab-and-go snacks ready for when you just need a little something.
Ready to stock your snack cupboard? Here are a few of our faves.
Nuts.

Most of us snack on nuts pretty liberally. But you'd be amazed how few it takes to fill you up. You don't need to have one of those gigantic jars at the ready — just a few will do. Nuts are shelf stable and you can mix-and-match your nut selection to keep this snack interesting. Plus, they've got protein, healthy fats, and a bunch of nutrients. Nosh away, nut lover!
Dried fruit.

Okay, hear us out. We're not talking your grandma's weird dried figs, or even your mom's dried apricots (unless you're into that, which is great). Dried fruit has really expanded in the last few years. You've got a bunch of options so you can find a long-lasting, snack-ready fruit for you. Freeze-dried raspberries, anyone?
Rice cakes.

Sometimes you snack because you're genuinely hungry. And sometimes you're just bored. For the latter, rice cakes are ideal. They're a low-cal way to keep your mouth busy. They come in a ton of flavors. And if you

are

actually hungry, you can spread a little peanut butter over one for a portable, filling snack (the PB will even minimize crumbs, too). 
ICONIC drinks.

You didn't think we were going to forget about ourselves, did you? A big part of the reason ICONIC even exists is that we saw a need for healthy, filling, grab-and-go snack options. And with 20 grams of protein per serving and tons of fun flavors (if we do say so ourselves), ICONIC drinks are a great way to tickle your tastebuds and tide yourself over until dinner. 
Ditch that stale donut and snack on something that will make you feel great. That afternoon slump just got a little less slumpy.