➡️ Save 10% When You Subscribe 📦 Free Shipping On Orders $100+ ⬅️
news
Turmeric + Ginger = a match made in heaven.
Published: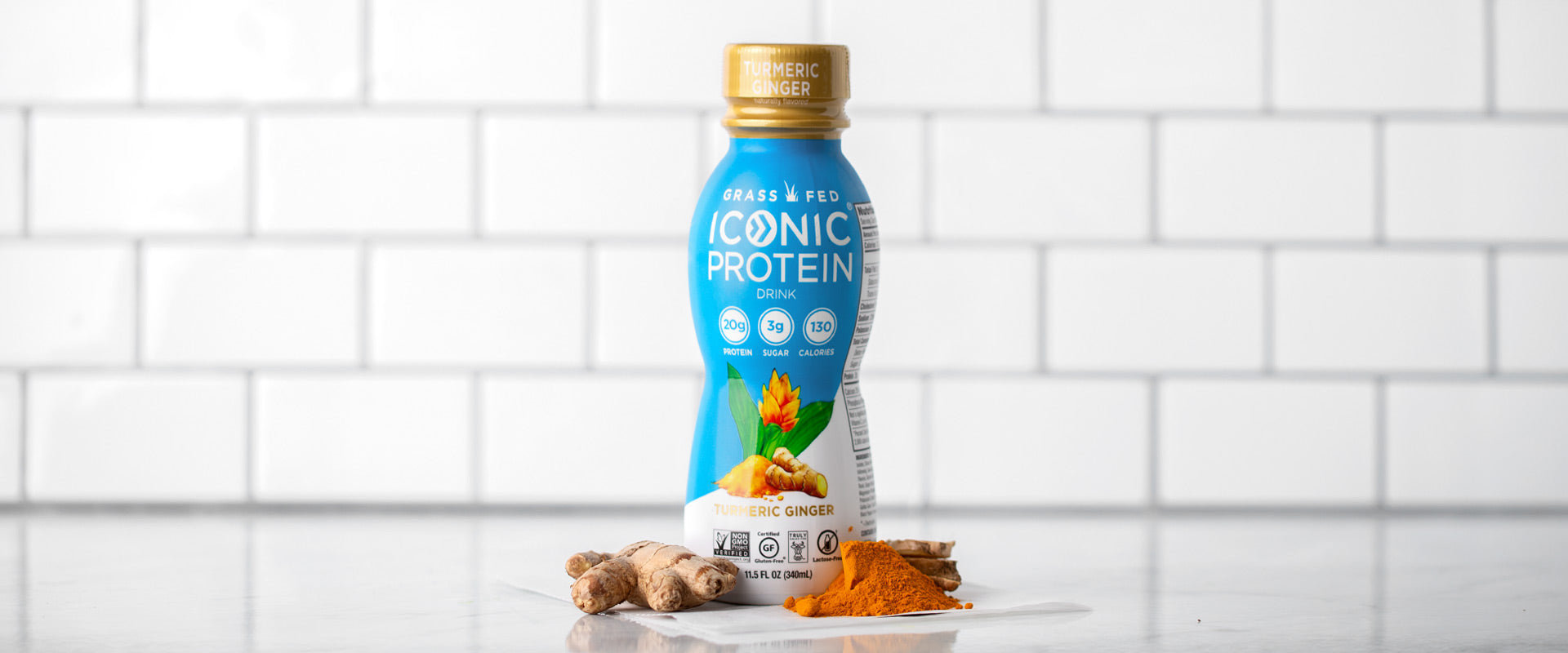 If you've ever read a blog from ICONIC before today, you already know we're pretty big health nuts. We like to do right by our bodies so we can have a ton of fun without worrying about fatigue, brain fog, injury, and all the other junk that can come with eating and drinking a certain way. 
In fact, fun is a pretty big part of the whole healthy living thing for us. While we want to eat right to keep our lifestyles cruising, that definitely doesn't mean we want to eat boring. 
Taking our tastebuds for a spin with Turmeric Ginger
And that's why one of our team favorites is our ready-to-drink Turmeric Ginger protein beverage. Sure, it's got the 20 grams of super clean, complete protein standard in all our drinks. And yeah, totally, it's super low in sugar (with only 3 grams, to be exact). But where it really shines is in the flavor category.
If you've been looking for a way to spice up your afternoon, look no further than this flavorful little bottle. No, literally. We blended turmeric and ginger — two powerhouse spices — so you can kick your palate up a notch. 
Boosted benefits for your body
Of course, it wouldn't be an ICONIC drink if it didn't also pack a health punch. We didn't choose these spices just for their flavor. They made their way into our lineup thanks to their major nutritional benefits. Specifically:
They're both strong antioxidants

They're both powerful anti-inflammatories

They both keep your heart healthy

They both support good digestion 

They both relieve pain
Not bad, eh? This liquid gold (the turmeric makes it yellow) is ideal for recovering after a hard workout, refueling before a major meeting, or just putting some pep in your step. 
Looking for a way to treat yourself — and your tastebuds — right? Pour it up.