➡️ Save 10% When You Subscribe 📦 Free Shipping On Orders $100+ ⬅️
news
Superfood Spotlight: Your Comrade, Cauliflower
Published: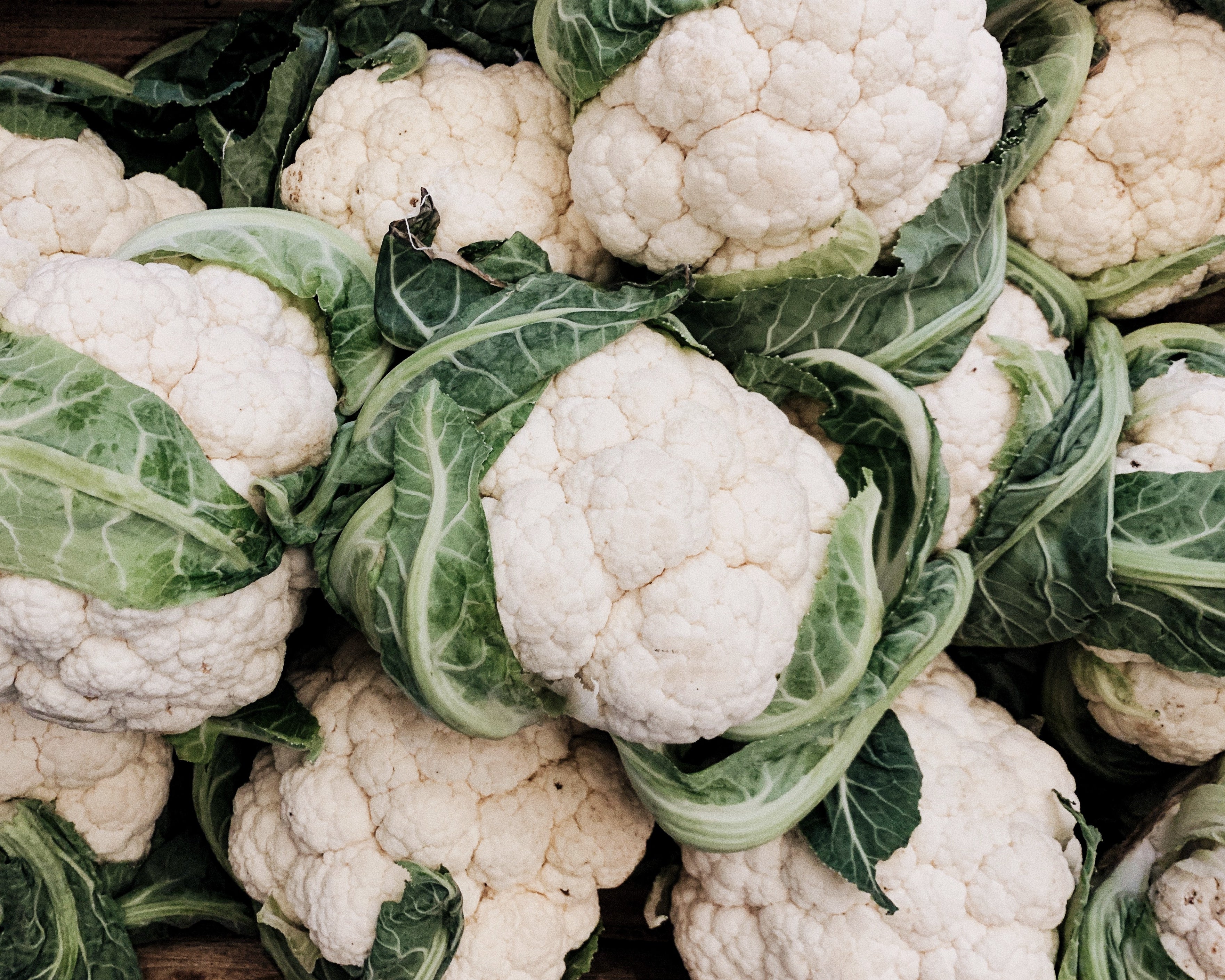 We've learned a lot exploring superfoods for our blog. It's been fun, really. But the issue is that a lot of the most impressive superfoods are either expensive (hello, acai), not that easy to work with (what's up, turmeric), or both. And some days you just want to keep things cheap and easy. That's when an unlikely hero can come to your rescue: cauliflower. 
Yep, this humble, colorless, pretty much ubiquitous vegetable is much more impressive than it's often blah appearance would suggest. No, seriously. Check it out. 
It's got an impressive nutritional profile. 
What cauliflower lacks in calories, it more than makes up for in nutrients. It's got fiber, the antioxidants that slow cancer growth, and choline (which is good for your brain), plus:
Vitamin C 

Vitamin K

Folate

Vitamin B6

Potassium

Manganese

Pantothenic acid

Magnesium

Phosphorus
Take that, daily multivitamins! 
It's cheap and widely available. 
Cauliflower is grown all over the world. And while its peak season is later in the year, you can find it year-round. Plus, at just $3.50 to $4.00 a head, it's no splurge. Cauliflower's a hearty vegetable. One head can be enough to fill a whole bunch of tacos. Or it can stand in for some impressive vegetarian steaks. 
In fact, the only real problem with cauliflower seems to be how much of it one head contains. Anyone else still finding those telltale white crumbles in the corners of their kitchen days later? 
It's a team player. 
Think you don't like cauliflower? Just stop boiling it. That's gross. Roast it, turn it into pizza crust, slice it into steaks, swap it in for buffalo wings — the options are pretty much endless. And because cauliflower is versatile as heck, you can season and flavor it however you want to make it work in your dish and for your palate. 
If you're looking for an easy swap for carbs or just want to fill up at dinner time without breaking the bank or feeding your body junk, cauliflower should be your go-to. Your friendly neighborhood crunchy crucifer is ready to serve you.