➡️ Save 10% When You Subscribe 📦 Free Shipping On Orders $100+ ⬅️
news
New Look, Same Us
Published: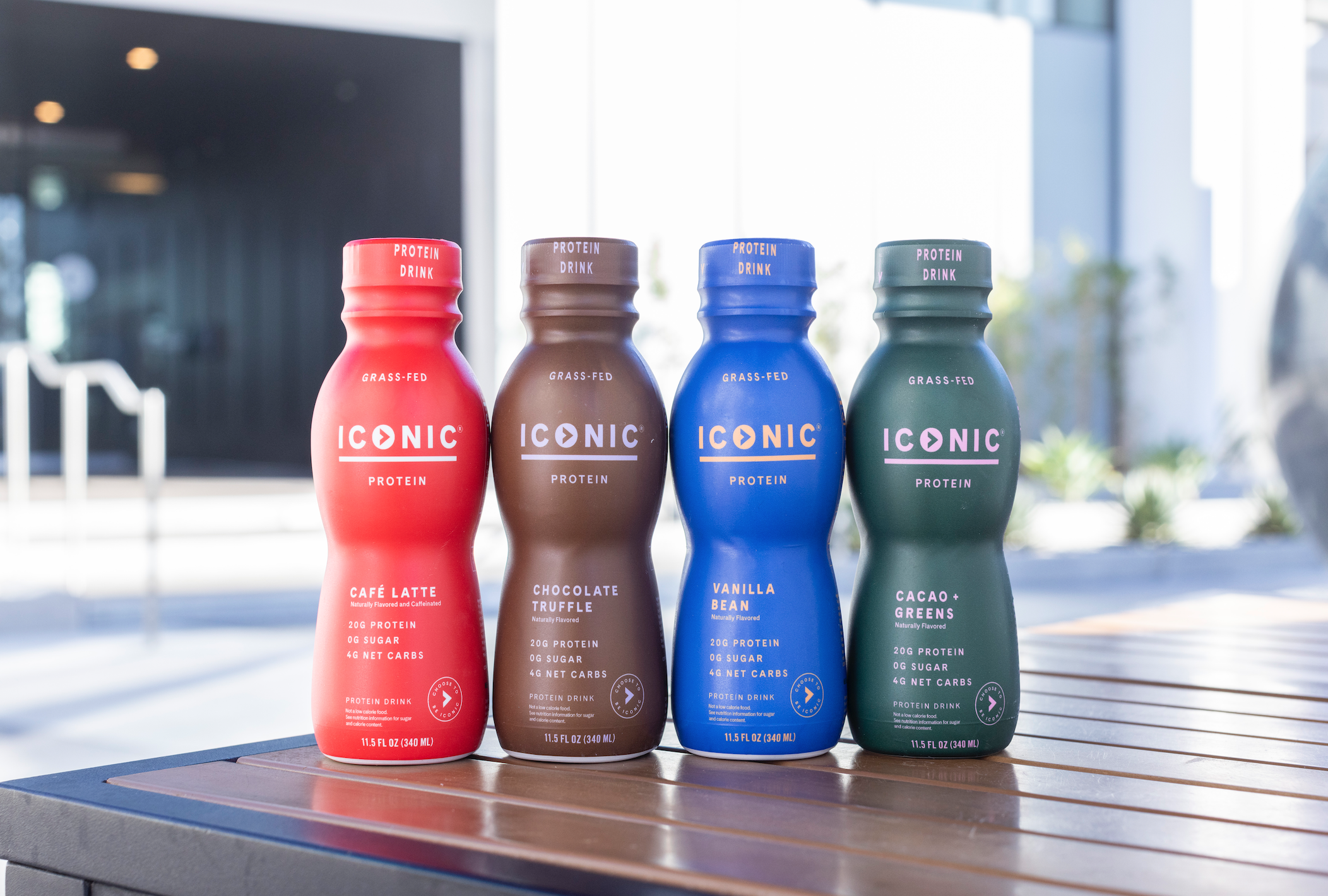 As a brand, we've always been proud of our product - from our attention to top tier sourcing to the transparency and traceability of our ingredients to tirelessly working for the best tasting proteins on the market, we work hard to make products we can be proud of. And that will never change.
Let's face it, the world is loud and chaotic and these days, it's easier to fit in than it is to stand out. But we at ICONIC believe that everyone was made to stand out and so we decided to speak with our feet (and bottles)! 
Although we have a great deal of love for the blue and white bottles and bags that have been on a journey with us for years, it was time to truly stand out! 
Every day we are faced with choices and as we decided to take this leap of faith in updating our packaging and branding, something became so abundantly clear to us, it was time to take a leap and live our ethos. It wasn't the easiest choice, or the most obvious one, but it would be a memorable one. We chose to be ICONIC and are coming to life with a new look that we are incredibly excited about! 
Don't worry, we are bringing our delicious, mouthwatering, creamy and dreamy formulas with us! Let's think of this as a wardrobe change - just the outfit is changing but everything inside is just as great as ever! 
So the next time you look for us on shelf, or online, look for our new and improved look and #ChooseToBeICONIC 
We 100% need to reassure our customers that formulas are not changing and that this packaging change is a positive thing that we chose to do to make our products stand out better. 
Nothing on the inside is changing: the formula is the same great formula everyone loves

We wanted to stand out: as a brand that encourages their customers to stand up, speak up, take action, and live loud… it was time we took our own advice! 

The protein space is crowded and we know we were meant to stand out so it was time to bring a new look to life

We pride ourselves on clean and simple products and we wanted to make sure that was the same story with our packaging - clean and simple. 

Evolution of our portfolio: As we evolved as a brand and opened our protein sources and product portfolio to welcome people with all kinds of diet preferences, it became clear we needed to make it easier for you to shop our portfolio for your personal preferences. This new design system will make it easier to understand which of our products are right for you, when to consume them, and how to enjoy them!