➡️ Save 10% When You Subscribe 📦 Free Shipping On Orders $100+ ⬅️
news
How To Eat Healthy When Traveling
Published: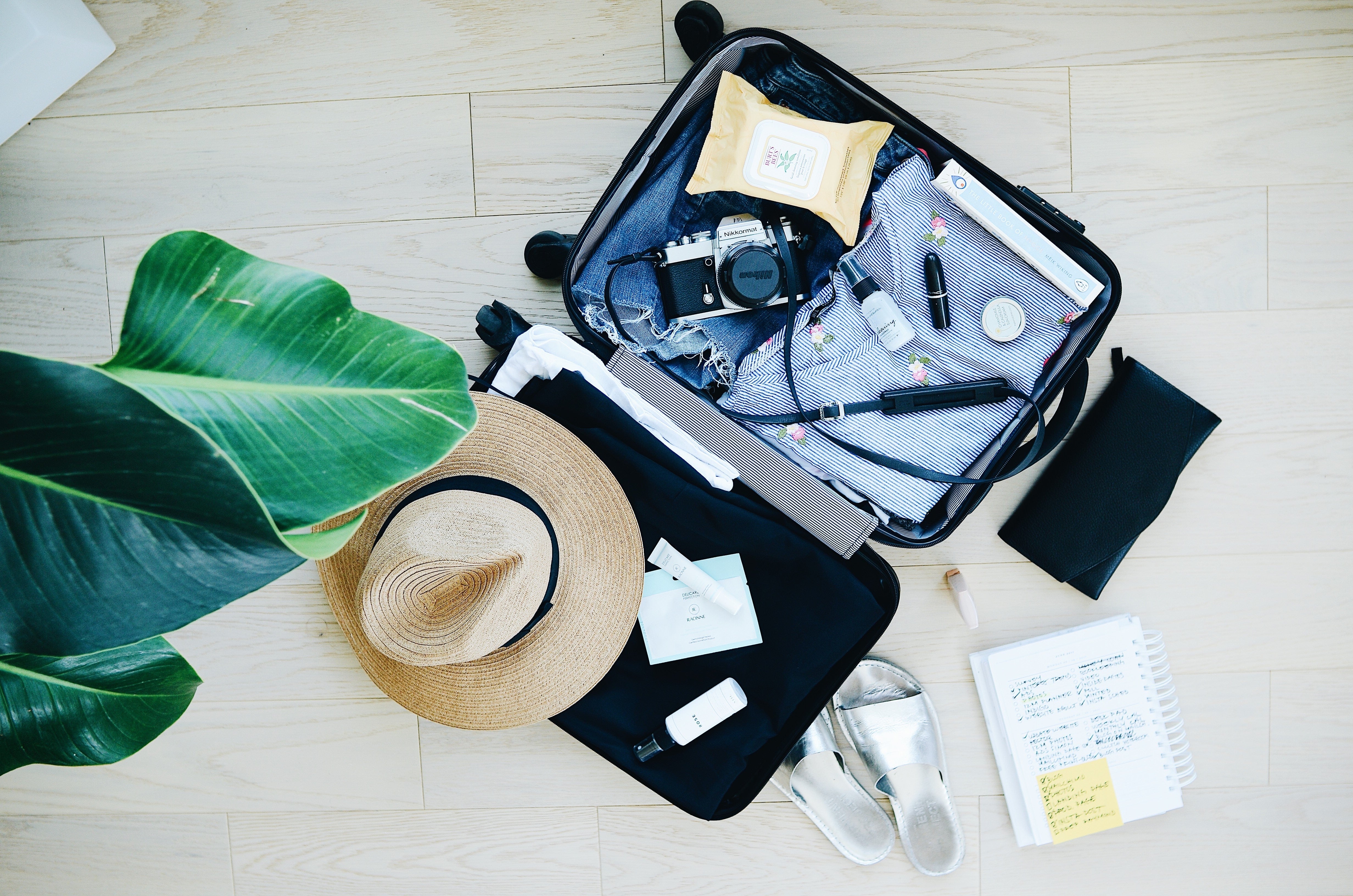 Struggle to eat healthy while traveling? Nutritionist & registered dietitian, Molly Kimball shares the top foods for healthy skin shares tips and tricks for keeping your diet on track on your next vacation. 
A lot of people get in 'vacation mode' the minute they enter the airport or jump in the car (don't blame you), but then you're not as mindful about what you're eating.

You don't have to succumb to this common travel pitfall. You can take a few simple steps to eat healthy when on the move, which will leave you with more energy to make it through a long day of traveling.
1.) Seek out a breakfast menu. Most airport restaurants offer breakfast all day and it's likely you can find a healthy veggie omelet or egg sandwich that would be healthier than most fast-food options.
2.) Bring your own snacks. This is key! Take a minute to raid your fridge for leftovers before you leave for the airport or a road trip. Most food can get through security without question.
3.) Make a go-to list. My favorites include hard-boiled eggs, Quest protein bars, freeze dried apples, and unsweetened green tea to satisfy in a pinch.
4.) Add extra protein to your diet. Pack a small amount of protein powder to add to your coffee or grab a bar for your bag to keep you energized -- or if you're like me, grab a protein drink for the road.