➡️ Save 10% When You Subscribe 📦 Free Shipping On Orders $100+ ⬅️
recipes
Protein Coffee
Published: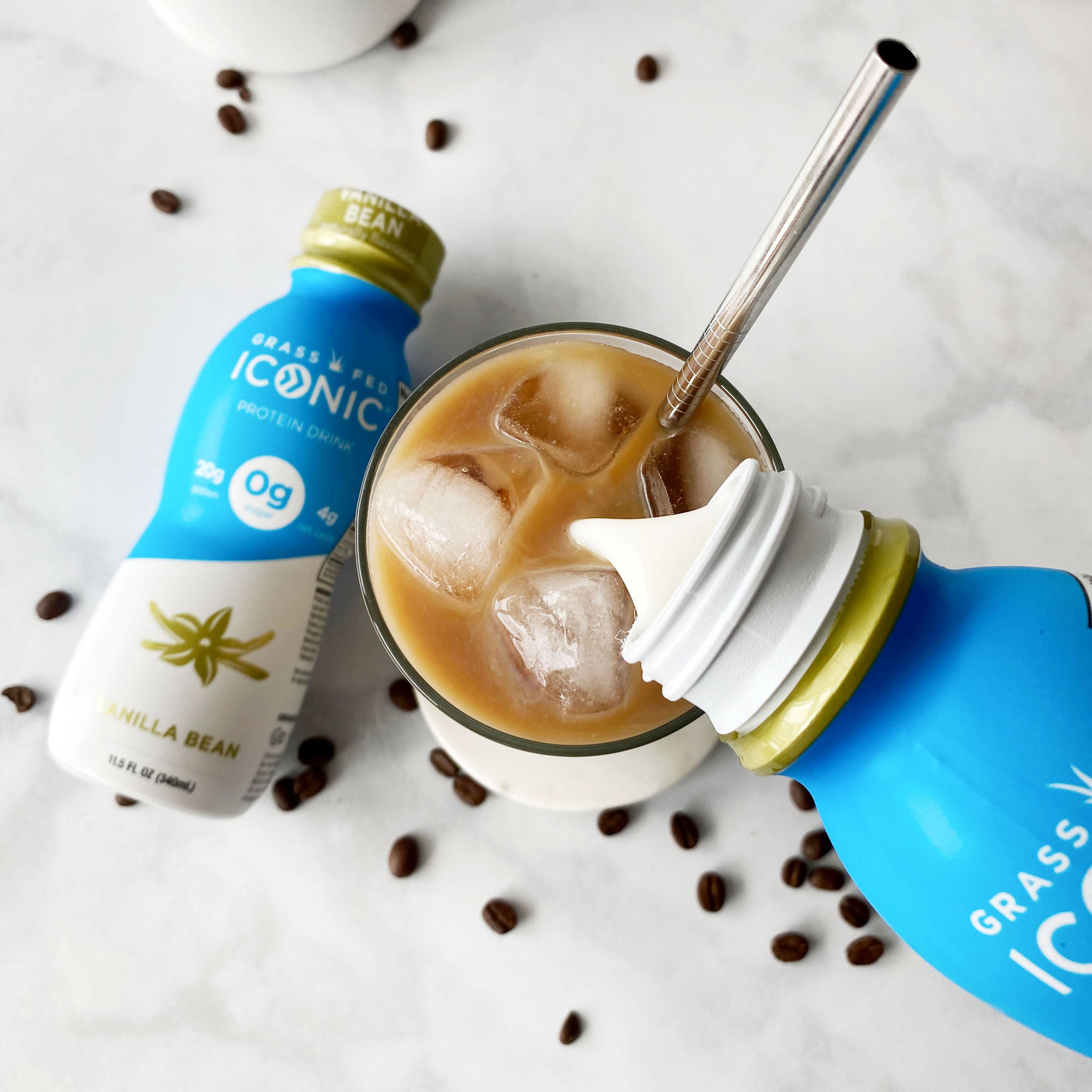 Add 1/2 bottle of any ICONIC ready to drink shake to your cold brew, espresso, or any kind of coffee and simply mix together for a sweetened and protein filled coffee.
The best part is, you aren't using a creamer packed with sugar and junk- you're mixing your coffee with CLEAN protein that will help you stay full longer and keep you energized without a sugar crash.
Want to up your protein coffee game even more?
Blend your ICONIC shake + coffee + ice for a homemade frappe! If you prefer something thicker, blend a banana or any frozen fruit with it!