➡️ Save 10% When You Subscribe 📦 Free Shipping On Orders $100+ ⬅️
recipes
Lemon Chia Seed Protein Waffles
Published: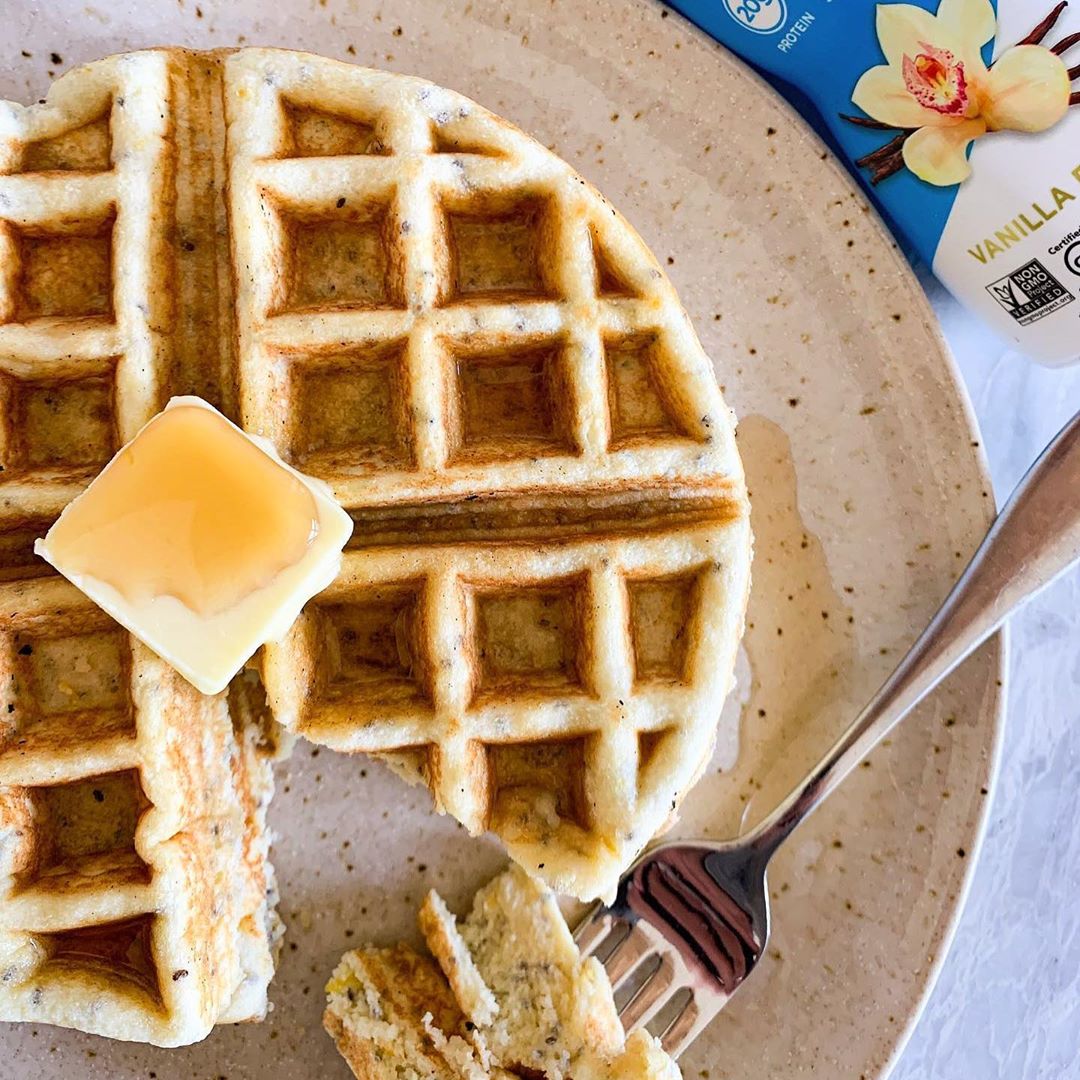 Can you ever have enough waffle breakfasts? We think no! We're mixing it up with a Lemon Chia Seed Waffles from our foodie friend 
@wholeandhoneyed
⁠⠀
⁠⠀Makes: 2 large or 8 small waffles ⁠⠀
Ingredients: ⁠⠀
4 eggs⁠⠀
1 cup ICONIC Vanilla Bean protein drink (or regular milk)⁠⠀
1 tsp vanilla extract⁠⠀
1 tbs chia seeds⁠⠀
1 tbs lemon zest⁠⠀
1 cup coconut flour⁠⠀
1 tsp baking powder⁠⠀
⁠⠀
Instructions: ⁠⠀
1.) Start by heating your waffle iron and greasing it with non-stick spray. ⁠⠀
2.) In a medium sized bowl whisk together the eggs with the ICONIC Vanilla Bean protein drink or any other kind of milk. Add the vanilla extract, chia seeds, and lemon zest and whisk to combine. Next, stir in the coconut flour and baking powder and stir until the batter is fully mixed together. ⁠⠀
3.) Pour the batter evenly into your greased waffle iron. If you have a waffle iron that rotates, cook for about 30 seconds to 1 minute on each side. When the waffles are slightly golden on top, remove from the iron using a spatula. Top with your desired toppings and enjoy!