➡️ Save 10% When You Subscribe 📦 Free Shipping On Orders $100+ ⬅️
recipes
Caramel Mocha Smoothie
Published: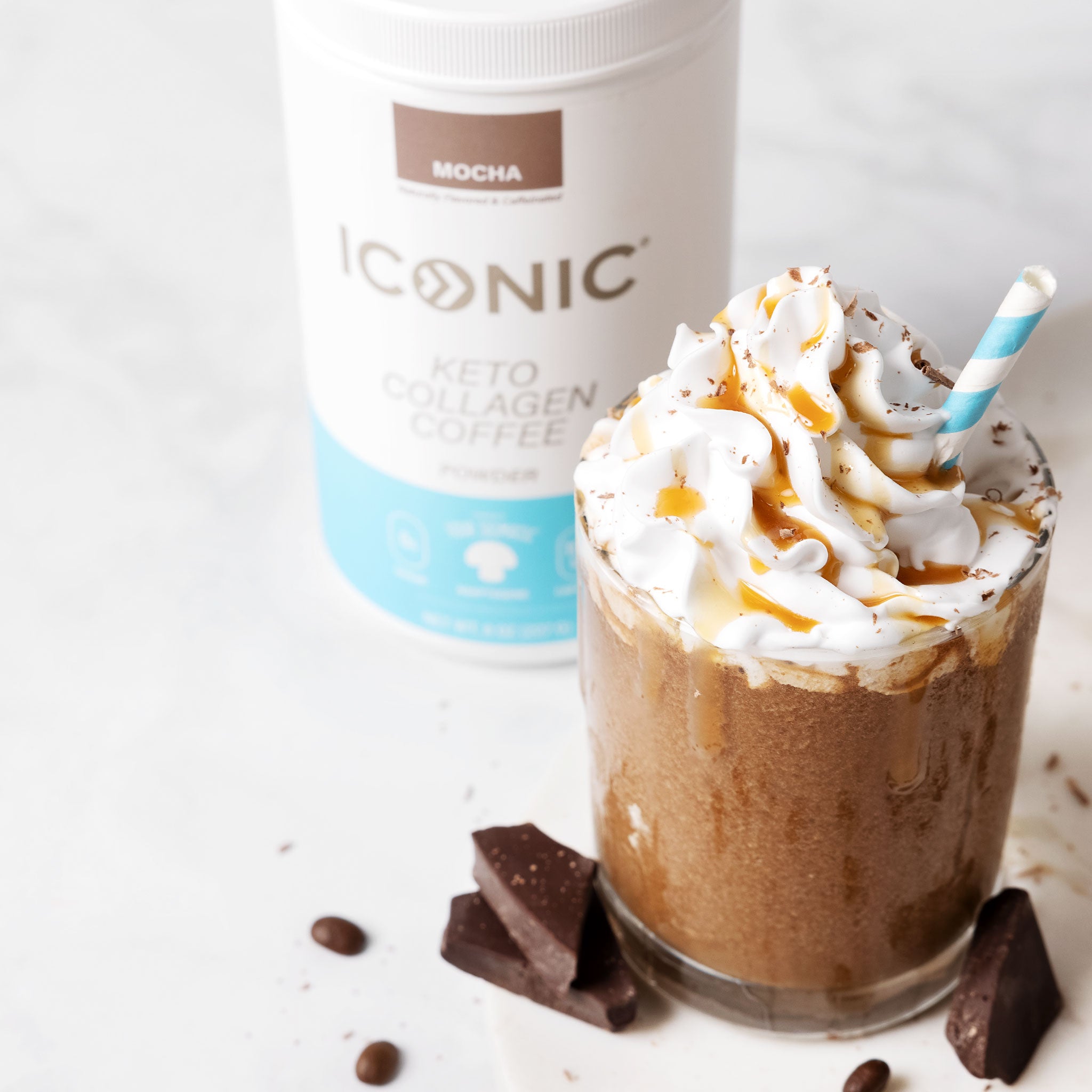 Blend Ingredients:
1 cup milk of choice

1 small frozen banana

2 pitted dates (soaked in hot water for 15 minutes if not soft)

1 cup ice
Pro tip: Add a pinch of salt to make it a salted caramel smoothie.
Top with whipped cream and drizzle sugar free caramel syrup.
The dates give this smoothie a caramel flavor!
______________________________________________________________
Estimated Calories (differs on brand of ingredients):
Almond milk (40), Banana (85), 2 dates (130), ICONIC Keto Collagen Coffee (100) Total Calories: 355
Estimated Protein:
Almond milk (1g), Banana (1g), 2 dates (1g), ICONIC Keto Collagen Coffee (10g) Protein: 13g