➡️ Save 10% When You Subscribe 📦 Free Shipping On Orders $100+ ⬅️
recipes
7 Ingredient Protein Banana Balls
Published: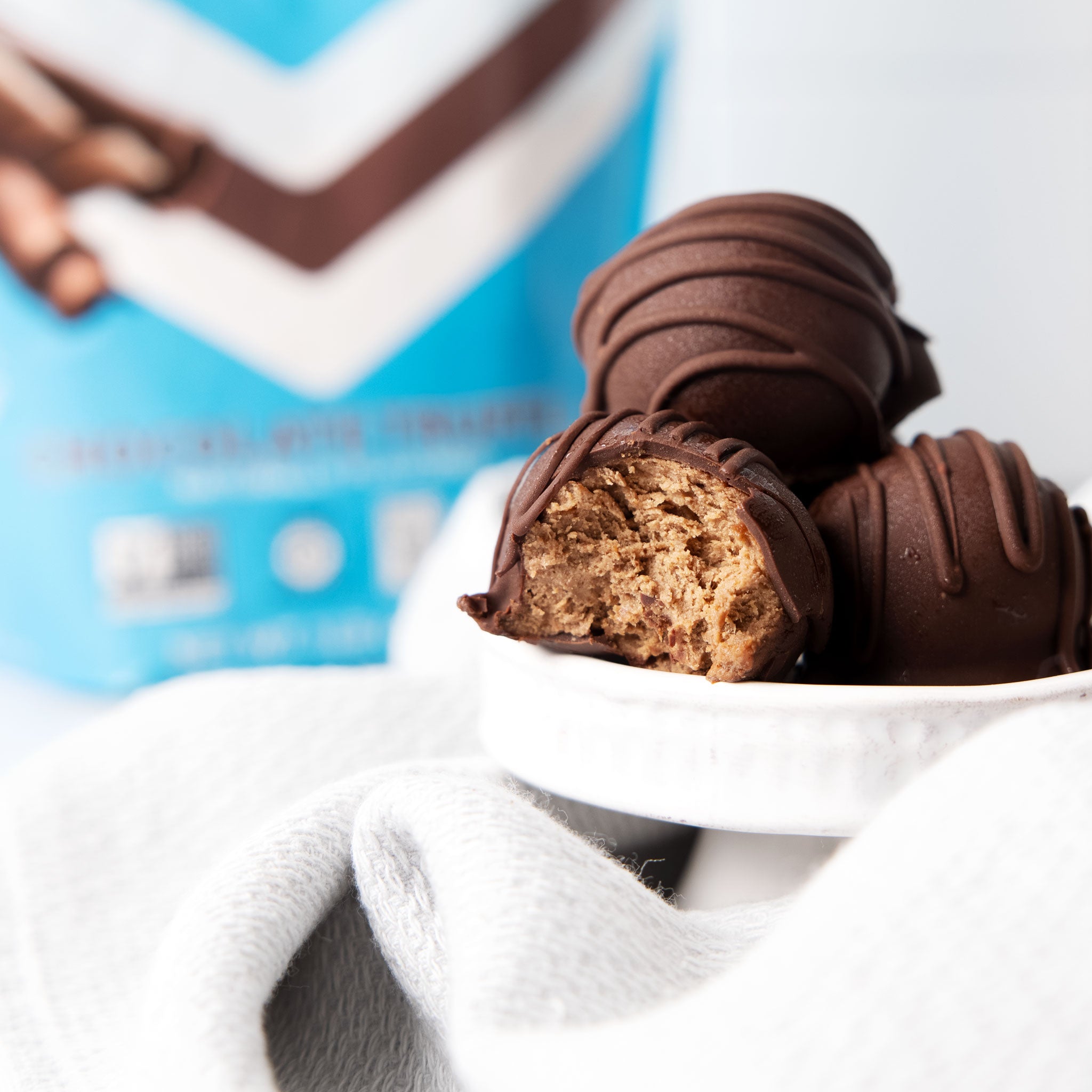 1 Medium Ripe Banana
1/2 c ICONIC Protein Chocolate Truffle Powder
1/4 c Almond Butter
1 tsp Cinnamon 
1 tsp Vanilla Extract 
2 tbsp Water
3oz Dark Chocolate
1) Combine all ingredients into a bowl except for the chocolate and mix!
2) Roll dough into 15 small balls.
3) Put balls into freezer
4) Melt chocolate in saucepan over low heat until fully melted
5) Dip balls from freezer into the melted chocolate and place on a tray
6) Leave in fridge/freezer overnight
7) ENJOY!