➡️ Save 10% When You Subscribe 📦 Free Shipping On Orders $100+ ⬅️
news
How To: Have a Self-Care Day
Published: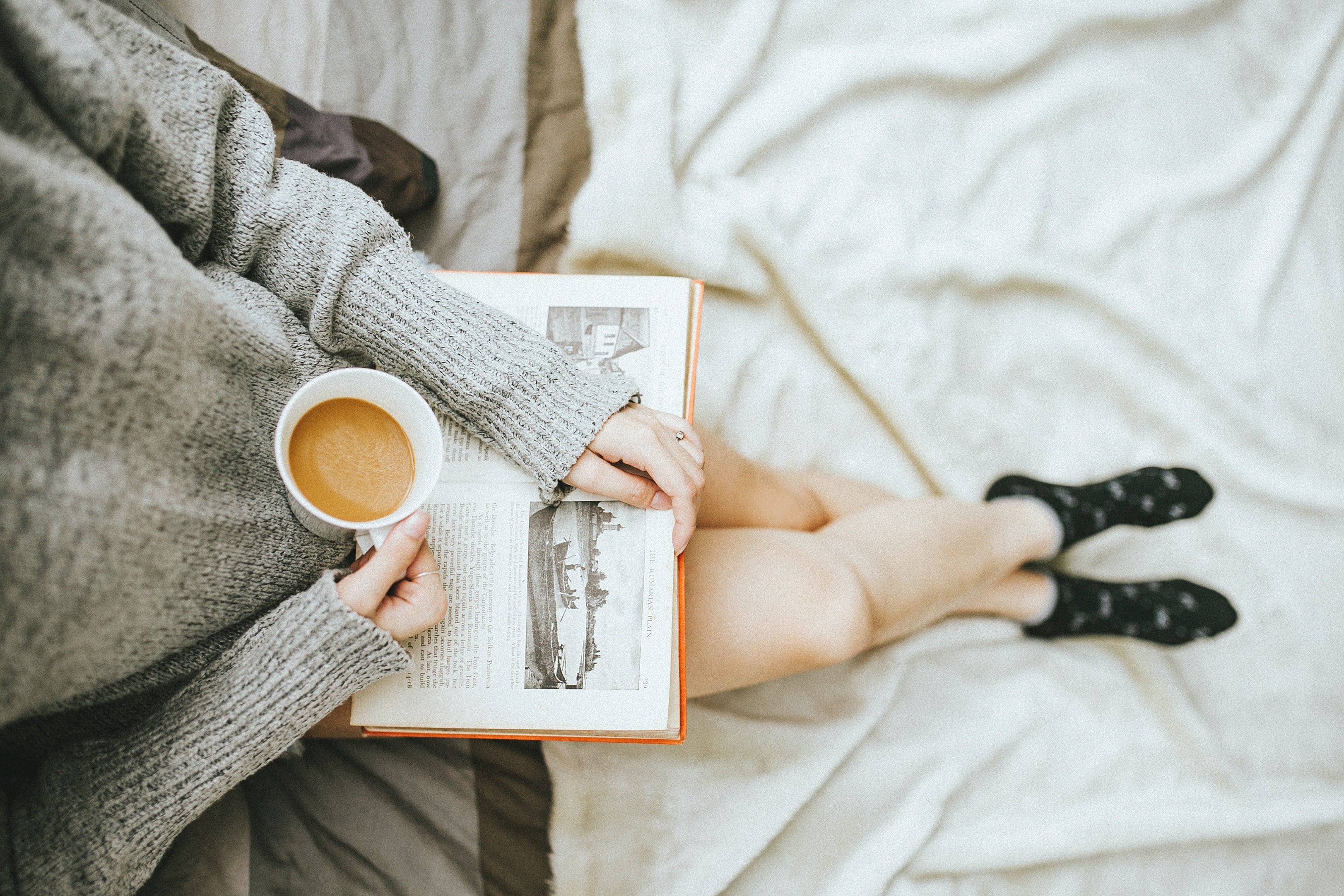 Sometimes you just need it. When the global news and all that comes with it is running you ragged, it's time to block out a day to recharge. We're all still taking time to adjust to our new normal, whatever that is, and that is exhausting for the brain. After all, you can't pour from an empty cup!
But then the day rolls around, the one you turned down Zoom dates and rescheduled meetings to protect. And you're kinda bored by 2 pm, scrolling Netflix trying to find a show to binge. Not very refreshing, right? 
We've been there. So we rounded up a little guide to help you make the most of your self-care day. 
In the morning
Start your day strong on the relaxation front. Stay in your PJs and make yourself your absolutely favorite drink. Maybe that's a bulletproof coffee with a lot (like, a lot) of butter. We won't judge! Today's all about you. 
Now take your beverage of choice and grab your favorite book, magazine, comic book — whatever you get pleasure from reading. Curl up and take your time thumbing through those pages. You've got nowhere to be except exactly where you are. 
During the day 
What puts the biggest smile on your face? Nobody said your self-care day needs to be solo. If you're an extrovert and hanging virtually with friends is a surefire blues buster, dial up some people you love. 
But if a social call sounds in the least bit exhausting, skip it. In fact, feel free to turn off your phone today. Being constantly connecting is exhausting (can we get an amen??). Instead, do what makes you feel refreshed. Maybe it's a socially distant walk around your neighbohood, a new virtual workout class, trying out a new, delicious-sounding recipe, or just gazing out the window with a good podcast and watching the clouds. You do you. 
At night
By the time the sun starts to set, you should be feeling pretty good. If you've been on a walk, head home. If you love to cook, grab ingredients on your way to make yourself a nutritious, flavorful meal. But if cooking isn't your jam, treat yourself and your body to takeout or delivery from your fave healthy spot (now is the perfect time to support local business). 
When you get home, blast your favorite playlist. Maybe a little solo dance party is in store. Who can say? 
You've made the most of your day so you can spend the night binging that show guilt-free. You get bonus points if you do it in your comfiest outfit in the coziest spot in your house. That bubble bath is calling your name. 
Just don't pair screen time with bedtime. Power down everything digital an hour before you want to get to sleep. Pull out that book or mag again. Or maybe do a few things to set yourself up for an awesome day tomorrow. Curl up in bed with some delicious decaf tea and get the best sleep of your life. 
Now that's refreshing. 
Check out what the ICONIC team got up to on their designated Self Care Day here