➡️ Save 10% When You Subscribe 📦 Free Shipping On Orders $100+ ⬅️
news
Cut Out Chemicals with These Safe DIY Household Cleaners
Published: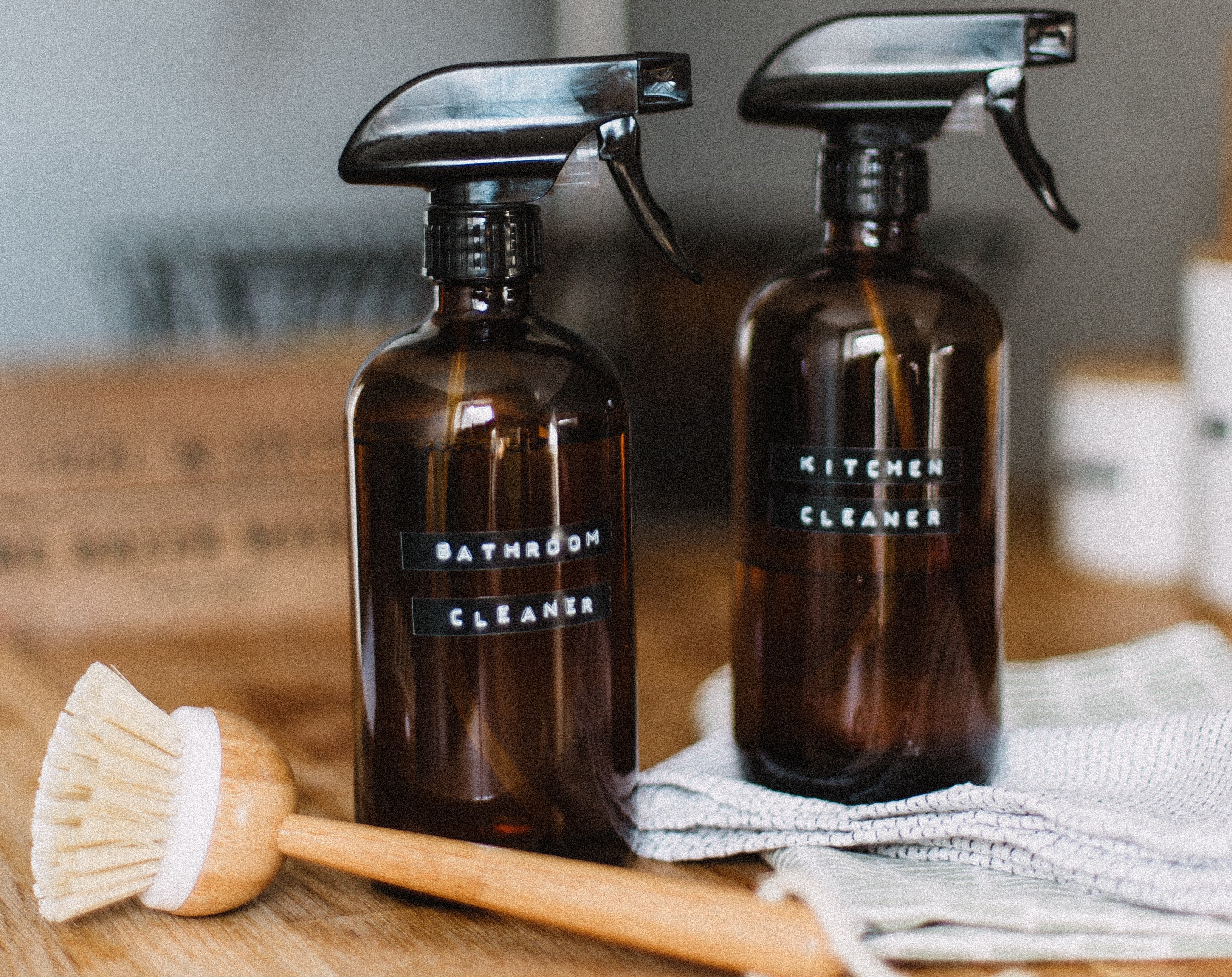 Going green has a number of perks (obvi). It helps the earth, of course, but it can also safeguard your household. When you pass on the chemical-based cleaners that come in plastic bottles, you're not just minimizing your waste. You're also keeping your house free from a bunch of health-hazardous ingredients. 
But just because you're skipping the Windex doesn't mean you want your house to be filled with germs (again, obvi). Fortunately, you can whip up some effective and completely safe green household cleaners. Here are a few of our faves.
All-purpose cleaner
Grab your reusable glass bottle. Fill it halfway with water, then fill the rest with white vinegar. Boom. You're done. You've now got a powerful, natural, disinfecting, mineral-dissolving cleaning solution.
And once you're ready to take your cleaner to the next level, it's easy. Add 15 drops of your favorite essential oil, a lemon or orange rind, or even a sprig of rosemary for an aromatherapeutic cleaning experience.  
Glass cleaner
Get your mirrors and windows sparkling with this safe and easy cleaner. In your spray bottle, combine:
1 part isopropyl 70% alcohol

2 parts white vinegar or apple cider vinegar

8 parts water
And if you want to scent your cleaner, you can add a couple of drops of any citrus essential oil. Spray your cleaner on any glass surfaces and wipe them sparklingly clean. 
Toilet scrub
Remember the vinegar and baking soda experiments from science class? You can harness that fizzing power to get your porcelain throne pristine. Dump ½ cup of baking soda into your toilet bowl with 10 to 15 drops of tea tree oil. Follow it with ¼ cup of white vinegar. As the mixture fizzes, scrub the bowl down. Flush it clean and feel refreshed. 
See? Even cleaning your toilet isn't that bad when you go green.