➡️ Save 10% When You Subscribe 📦 Free Shipping On Orders $100+ ⬅️
news
Benefits of Vitamin C, Zinc, and Vitamin D
Published: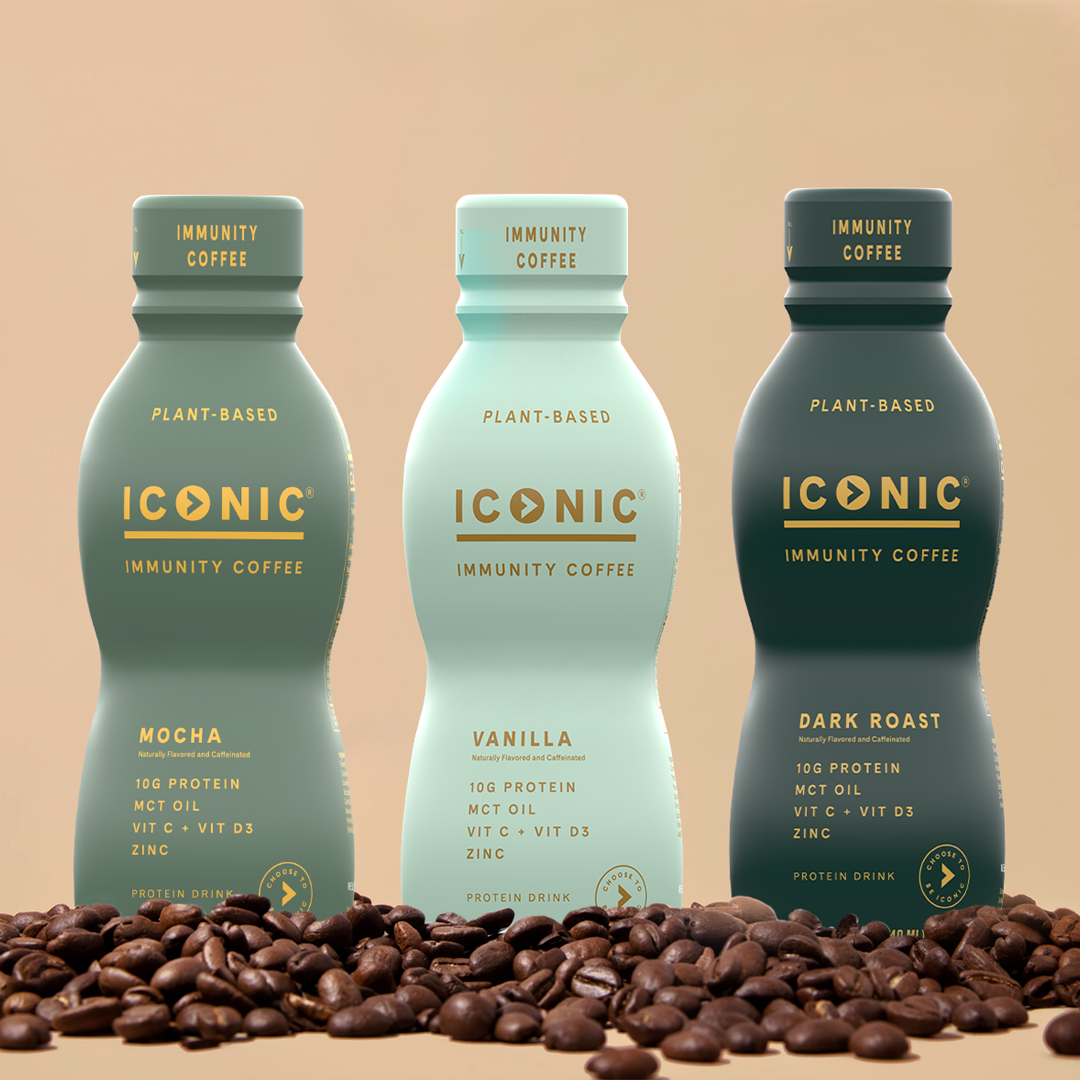 Are you getting enough vitamins in daily? Our registered dietitian friend, Aimee, shared the benefits of Vitamin C, Zinc and Vitamin D and why you should be incorporating them into your diet. Our new Immunity Coffee has 100% of your daily value of Vitamin D and C and 25% of your daily value of Zinc. If you're not getting enough vitamins in your diet, support your immune system with our Immunity Coffee!
Benefits of Vitamin C, Zinc, and Vitamin D 
Eating a variety of plants including vegetables, fruits, nuts, and whole grains are typically top nutritional recommendations for living a healthy lifestyle. Fruits and vegetables are rich in antioxidants which are crucial to our diet since they can help fight against free radicals by protecting healthy cells. Free radicals can be harmful to the body. If levels become too high, the risk of certain diseases such as cancer and heart disease can be increased. 
Vitamin C, zinc, and Vitamin D are all anti-inflammatory nutrients and support a healthy brain and immune system. Vitamin C helps to keep our bones, teeth, skin and cartilage healthy, and is essential for the making of our bodies' own collagen. This anti-aging, water-soluble vitamin is a hard working wing-man for the vital mineral iron. Consuming foods containing vitamin C enhances our ability to absorb iron. Spinach omelet with strawberries, anyone? Another benefit from regular intake of vitamin C is it may help to shorten colds and/or produce milder symptoms. Those who follow restrictive diets devoid of fruits and vegetables including berries, citrus fruits, broccoli and bell peppers, may not meet the RDA of vitamin C of 90mg for men or 75mg for women. 
Zinc critically supports proper growth and development of infants and children, healthy pregnancies, our senses of taste and smell, immune function, and the making of DNA. Top foods containing zinc include meat and shellfish like oysters, Alaskan king crab, and lobster. Plant sources with commendable amounts of zinc are some beans, seeds, and nuts. While only 17% of the population is at risk for zinc deficiency, keep in mind the RDA is 11mg for men and 8mg for women. 
Vitamin D, on the other hand, is a nutrient that few foods are natural sources of. Fatty fish like salmon is a good source of vitamin D, whereas vitamin D fortified milk has only a small amount. About 50-90% of vitamin D is made in the skin from the sun. This sunshine vitamin is needed for many bodily processes such as building and maintaining healthy bones and muscle function. Vitamin D is paramount for our immune system to fight off bacteria and viruses. Insufficient levels can result from less than 20 minutes of daily sun exposure without the use of sunscreen, not supplementing your diet with vitamin D, or eating too few foods fortified with D. Low levels have been linked to increased heart disease, diabetes, osteoporosis, different types of cancer, and cognitive decline. Most people in the U.S. consume less than the recommended amounts of vitamin D (600 IU for adults 19-70 years old and 800 IU for those older than 70). Populations most at risk are infants, children, and older adults. Other populations at risk for deficiency include those with milk allergies, lactose intolerance, or those who follow a vegetarian or vegan diet. 
As always, be sure to speak to your physician before beginning any new supplement regimen. 
Aimée Plauché, RD, LDN 
Nutritional Wellness Consulting