➡️ Save 10% When You Subscribe 📦 Free Shipping On Orders $100+ ⬅️
news
Back To School Checklist
Published: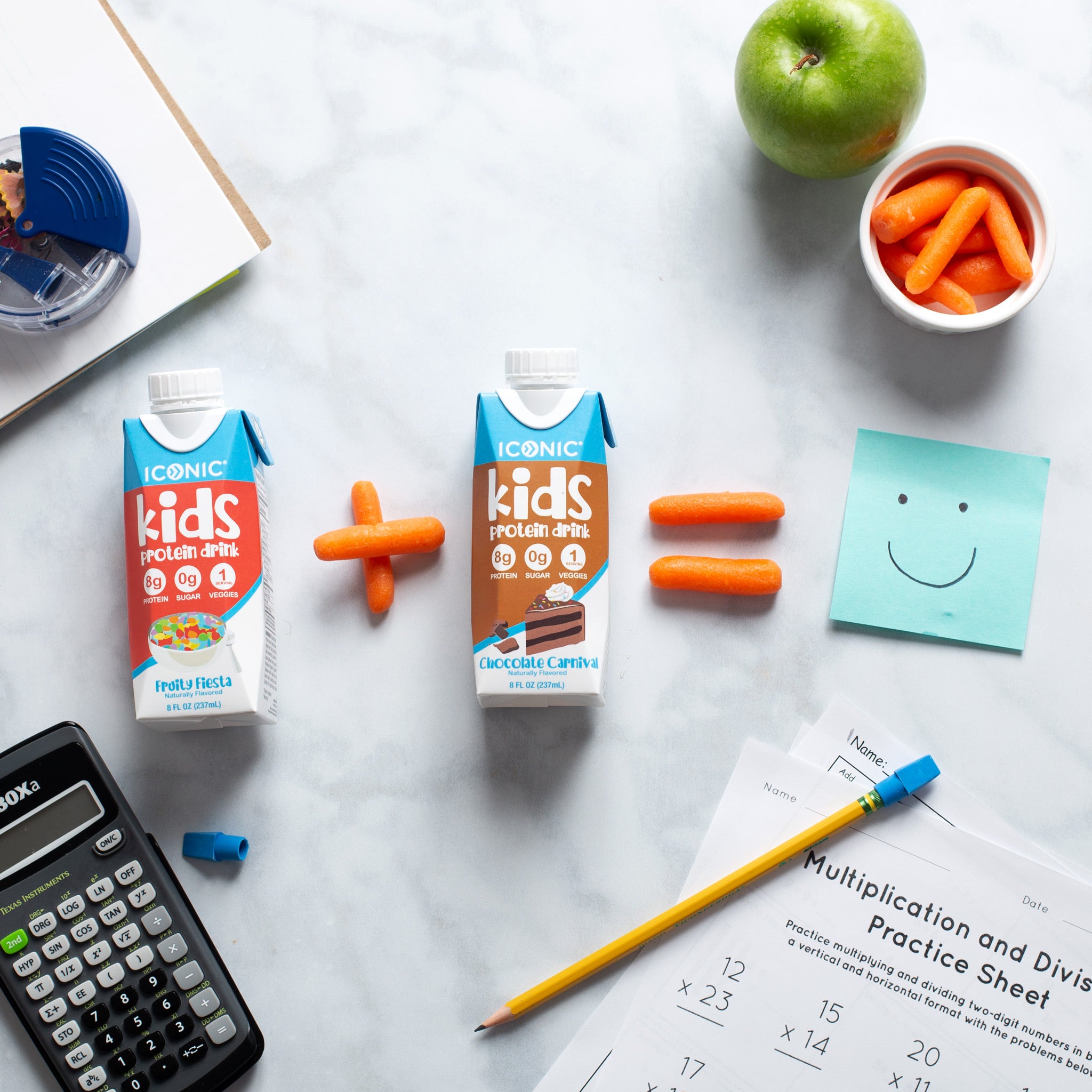 It's that time of year, Summer (do we even call it a Summer) is coming to an end, and (some) schools are getting ready to welcome the near year. We've put together this handy checklist to help make the back to school period as smooth as possible. 
Have something you think we should add? Let us know in the comments!
Take inventory
Firs up, find out what clothes still fit (and get rid of those that don't), can backpacks and lunchboxes from the year before be used again? If not, what sizes do you need now? Add these to your master shopping list.
Check what you need
Dig out your required school supply lists for each child (top tip: snap a pic in case they get lost!) Do you already have some of the items at home? Unused books or folders from last year? Check off the items and add anything you don't have to your master shopping list. Depending on your school, you might have a wave of forms coming your way, keep on top of these by collecting them for each child, and doing them one a time and filing them away. You could consider setting up an in and out box for forms!
Mark every single calendar!
Gather every single item that you keep a calendar in. We're talking your phone, your partners phone, planners, laptops, wall calendars. Go through and where possible add in all the important dates: registration, meet-the-teacher days, first day of school, curriculum nights, PTA meetings and fall registration deadlines for sports, or other extra curricula activities. Make sure this is synced to anyone that might need it (child care or grandparents). Print out the final calendar and stick it up somewhere where everyone can see it.
Child care
While on the topic of childcare, if you are looking for someone to help, start the search as early as possible! If you're new to the school or the area, most districts will have a central office open year-round that will have the information available. We've also found this list of 11 apps to find reliable childcare.
Schedule a pediatrician visit
If your child needs an updated physical or any new vaccinations, make sure to organize a visit before the school year starts. You could also consider getting in a dental visit before your child's schedule gets a little busier.
Summer homework
Did you start the Summer with a packet of homework and reading from the school? Check back in with this and make sure your child has made sufficient progress. And if you're in the lucky group and your kids weren't assigned anything, it always helps to brush up on some basic skills to boost confidence before the first day back.
Set aside time to shop
Consult your master shopping list and try to get items bought as early as possible for the most choice and in case you need to return anything. Remember to shop your house closet and cupboards first! Check out online shopping too to compare the best deals! Keep all the receipts from everything you bye (sure that bento box looks cute on Pinterest, but can your child open and close it on their own?)
Speak to the school 
If you're new to the area or your child has a medical condition or other situation the school should know about, consider contacting the teacher or principal in advance with a quick call or email. Contact the district's main office to find out the usual protocol for your situation.
Lunch planning
Start planning what you'll pack for lunches and snacks, try out any new ideas at home first. Try out ICONIC Kids as an easy way to keep hunger at bay AND get a daily serving of veggies in. Make sure to keep in mind that the school could have some allergy-related restrictions.
Hair!
Post lockdown hair, we've all been there! If your child wants a fresh look before the first day, now is the time to schedule it in. 
A trial run
Especially for the younger ones, do a trial run of the school journey, opening and closing that new special lunch box, unpacking bags, getting dressed etc. Testing out the route to school also helps kids get familiar with a new routine. 
Planning on getting involved with the school? Do a little online research, contact the PTA or talk to some other moms about how you can get involved before the first day school rush.
Schedule in a play date
Planning a play date can help boost confidence before the first day by helping your children to reconnect with some of their school friends that they might not have seen over the Summer.
Bedtime Battles
Summer is ALL about lying in and later bedtimes. And we are all for that. But start gradually bringing the bedtime earlier and earlier, and it will make the first day back WAY easier. You can do the same thing with wake up calls too!